Washy Hall's 10 Year Transformation – Silent Manor to Sought After Venue
Published on 2018-10-22 / By Washingborough Hall
Twas' a chilly autumn evening on the cusp of Halloween, 2008…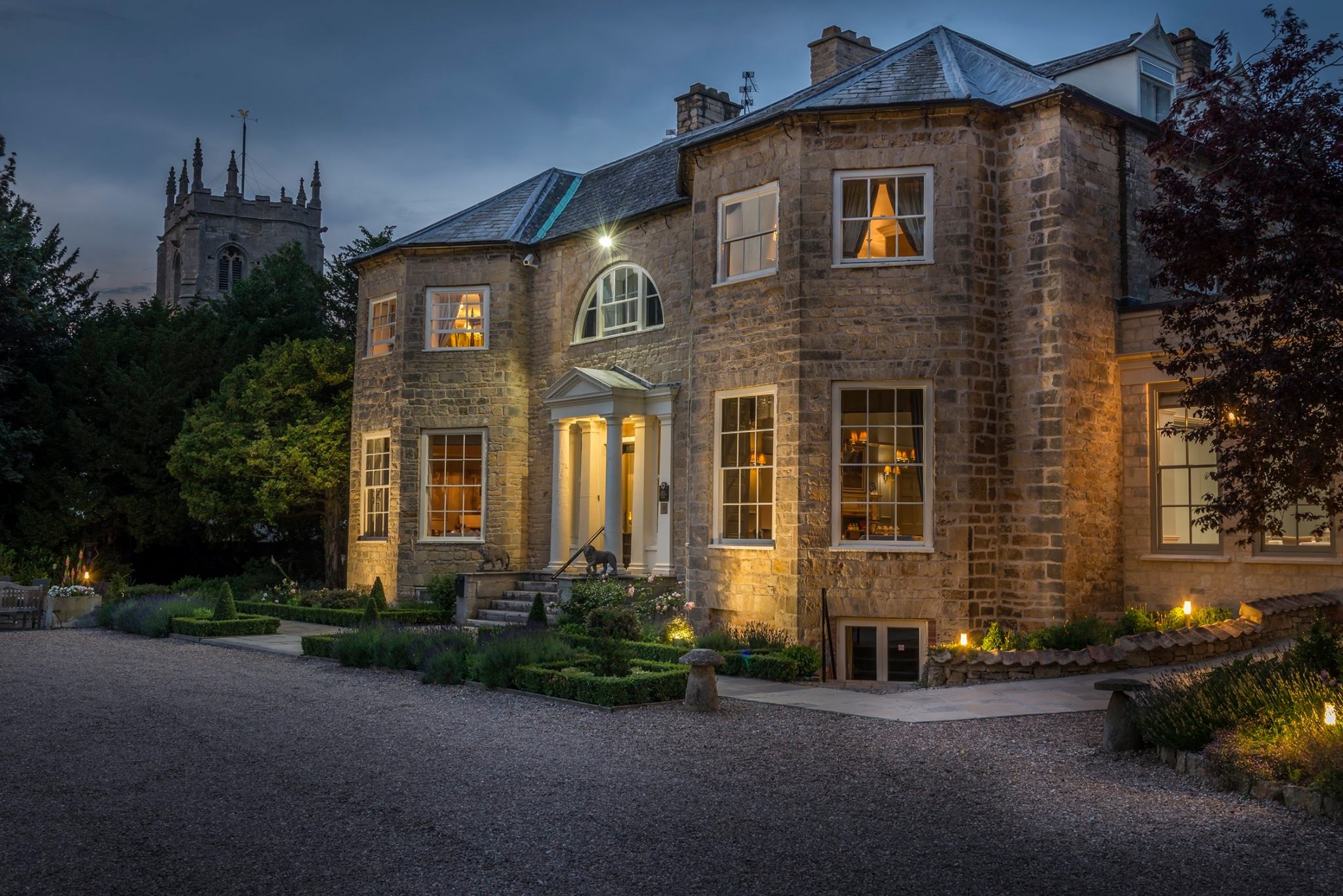 …Ed and Lucy Herring were at the end of day one, as new owners of Washingborough Hall. And it was deathly quiet.

Had a diner been in the restaurant to drop a fork, it would have echoed – not a soul in sight.

For Ed and Lucy, this lack of custom was strange. Before taking on Washy Hall they were running a busy pub – averaging 100 covers a night.
Pulling Washy Up by the Bootstraps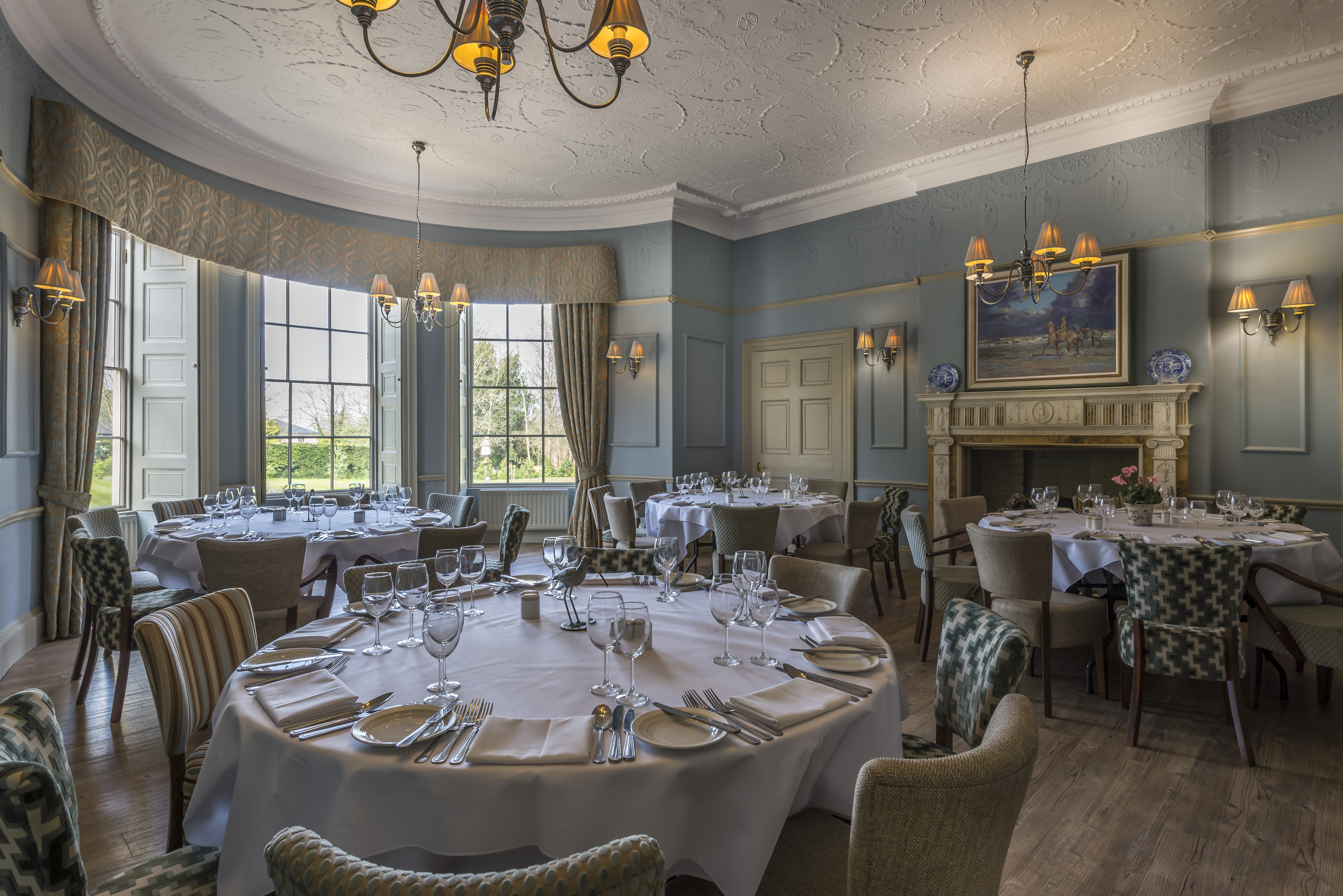 Although Washy Hall had remarkable potential, at that moment ten years ago the Herrings had an empty restaurant, fourteen staff, only two weddings booked for the following year and the recession was raging.
This'd scare some people (especially around Halloween), but rather than swim – they'd sink. Their fear or inexperience (or both) would scupper them. So many hospitality businesses go under in their first year. It's a precious time.

Not Ed and Lucy, not Washy Hall.

Ten years on, and it's abundantly clear they knew exactly what they were doing.

They knew a viable business plan was in order, and pronto. Luckily, one was ready, so they rolled it out as quickly as possible.

This plan involved refurbishment, total event flexibility, a locally inspired menu, passionate staff and (it turned out) seven years of living on site. Their hard work would also be coupled with raising their three daughters, who at the time were all under four years old.

They did it though, and two of their daughters are now a vital part of the team.

Truly, Ed and Lucy have transformed Washy Hall into the beautiful country house hotel, and wedding venue they wanted it to be.
Making an Old Nightclub Classy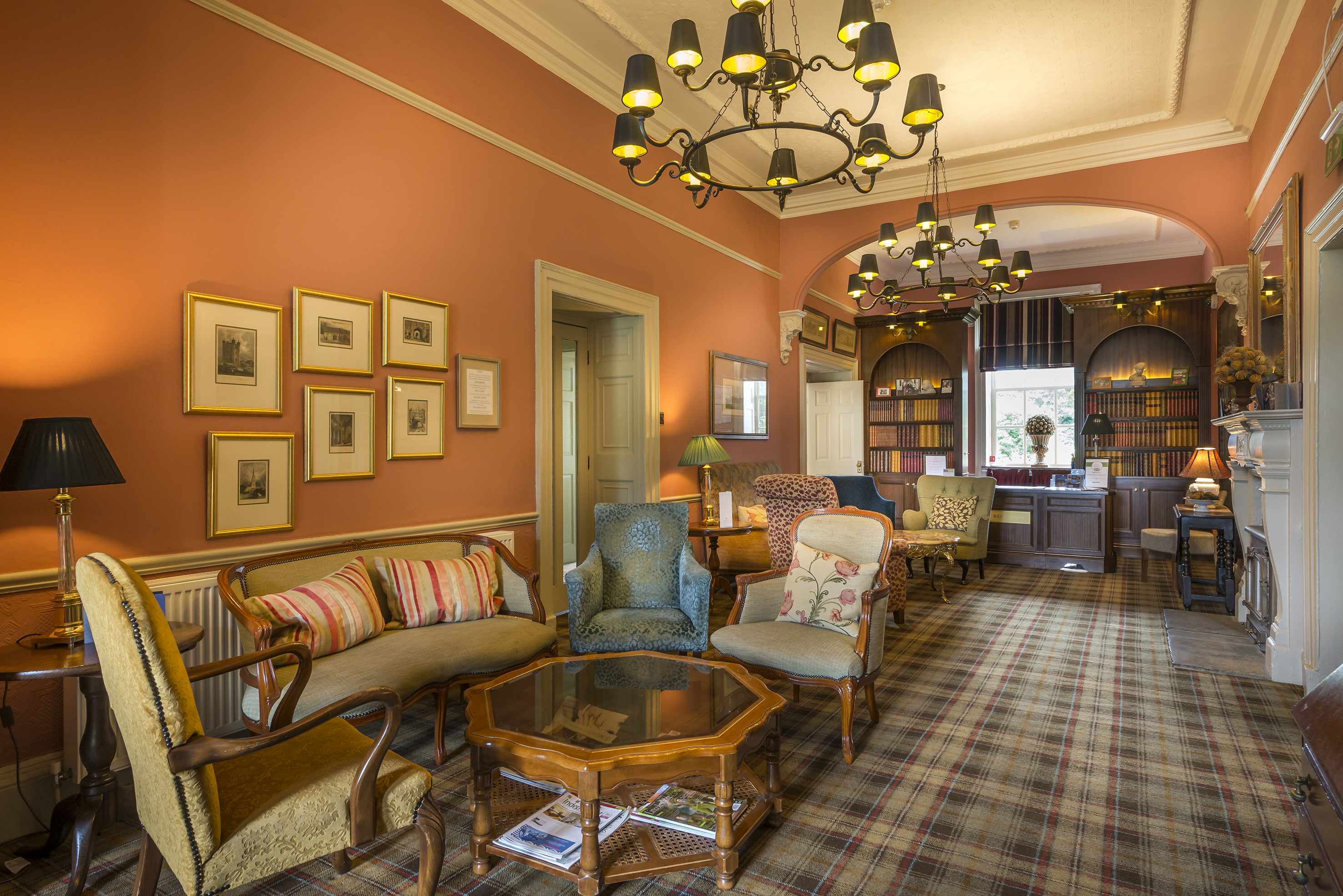 Before the Herrings took the helm, Washy Hall was the forgotten dream of many owners. Nothing enjoyed longevity, including Washy – the nightclub.

If there's one thing a nightclub is not, it's a space customers respect. Everything ends up smelly and sticky and suspicious. That's the way of it.

So, without some TLC Washy Hall would have remained – well, like an old nightclub.

As a matter of urgency, all the public rooms in Washingborough Hall were extensively refurbished and transformed into lovely spaces. When you visit, you'll have to twist your mind to see Washy Hall as a nightclub, because it's elegance couldn't be further away.
Creating Good Lincolnshire Food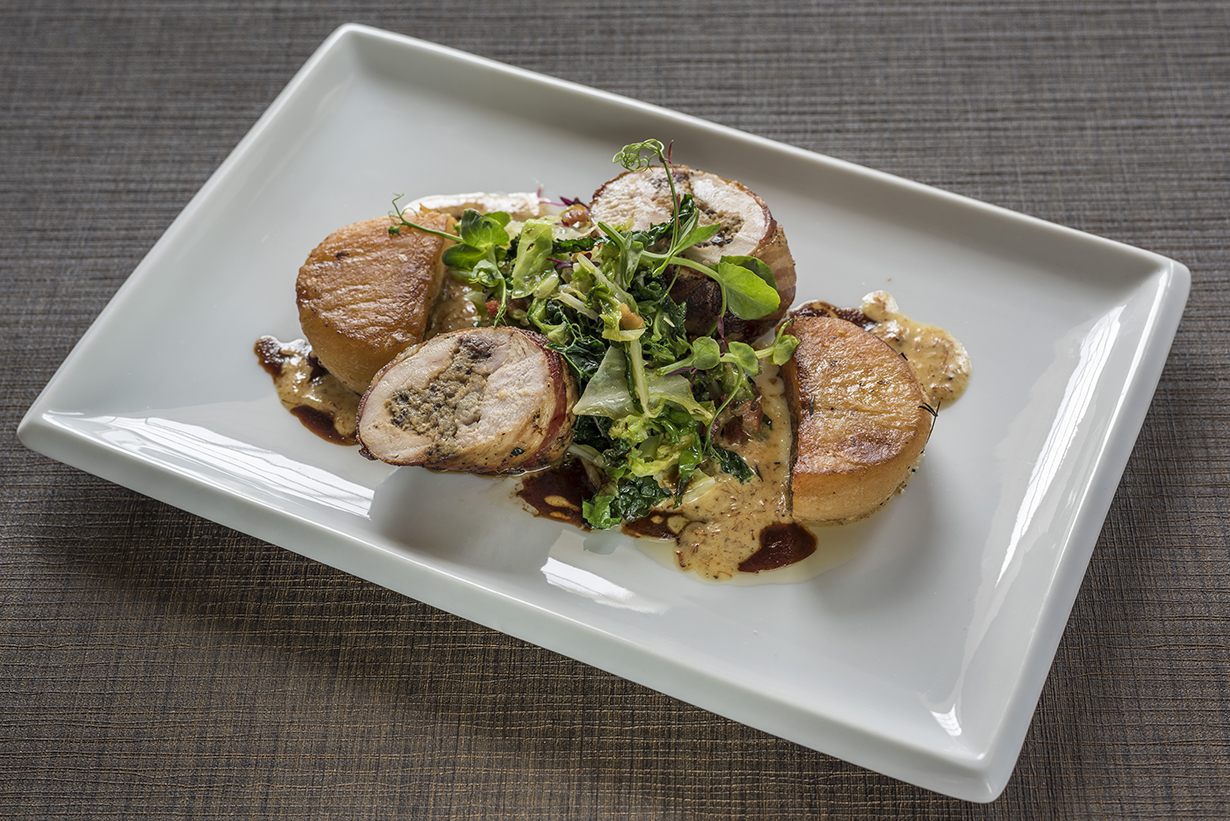 It's not possible to make a success of a country house hotel and wedding venue without good food.

If you've ever visited what you hoped was a fine establishment, only to be served Dickensian gruel – you'll understand how theatrically appalling it is.

The issue – ignorance over what good food is, not caring about the modernity of a menu and hiring delusional, untalented chefs.

"Yes, we boil our scallops in lager for an unpretentious taste."

We've all watched Ramsay's Kitchen Nightmares.

For Ed and Lucy – food wasn't an issue. Before Washy Hall they had already experienced roaring success within hospitality and food played a big part.

Along with the hotel's re-focused new chefs they set about creating menus that were inspiring, modern and reflected seasonal Lincolnshire produce. Before too long their efforts were rewarded when intrigued locals started popping in from the village, and then further afield.

Washingborough Hall was firmly pinned to the foodie map, where it remains. And now, under the care of joint head chefs Mark Cheseldine and Anthony Smith, the dining is in the best place it has ever been.

As a testament to their dedication, Washy Hall holds two AA Rosettes. When thinking of food this means "higher standards, better consistency, greater precision and obvious attention to the selection of quality ingredients".
Total Wedding & Event Flexibility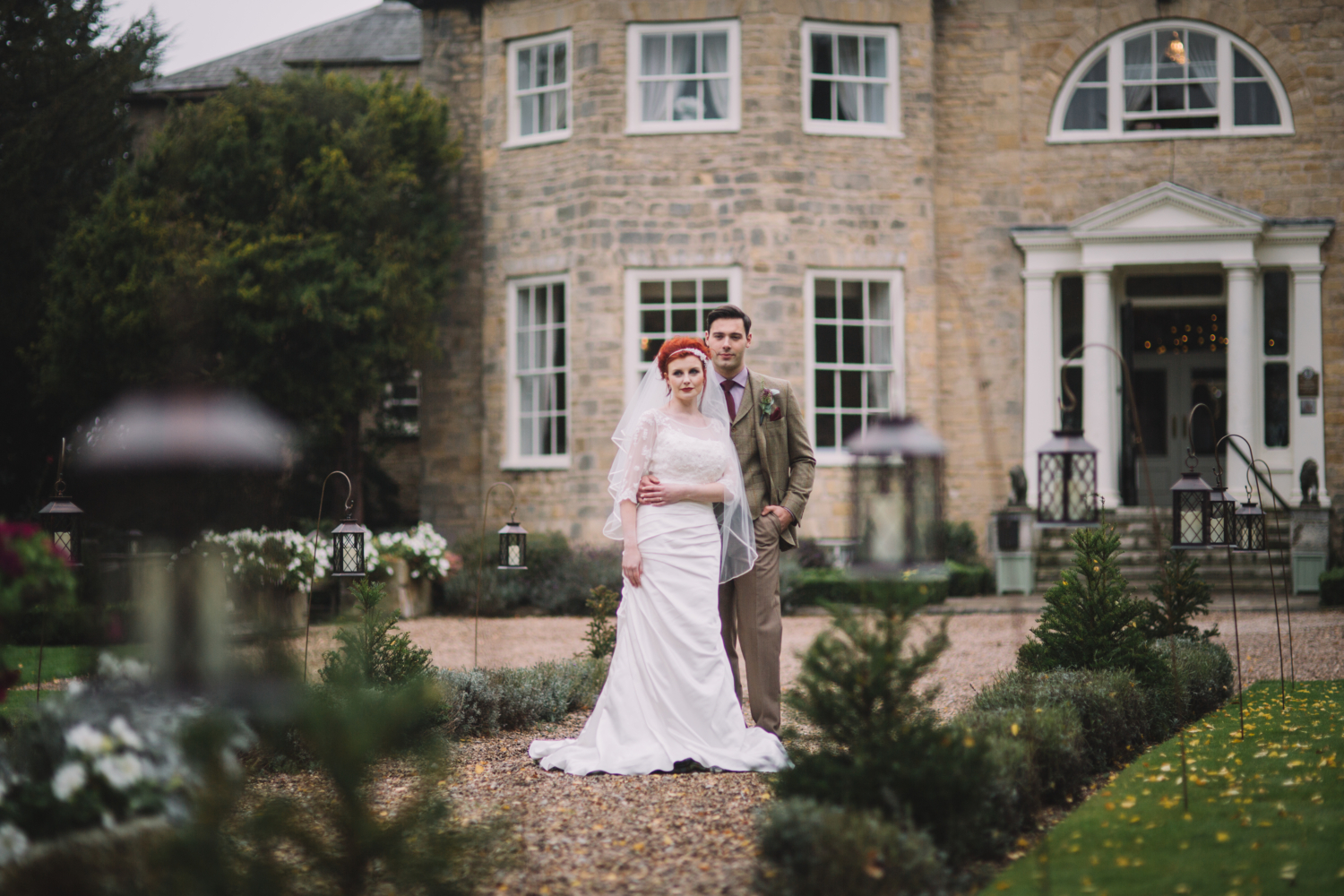 There are different ways to approach weddings at a venue. What Ed and Lucy decided to do, put them on the path to winning awards.

From the get-go, they chose to offer total flexibility – giving couples genuinely bespoke weddings. Some venues have their own wedding ideas and prescribe them. This limits their appeal but keeps the workload down.

The opposite approach where menus, décor and themes are unique is daunting – but makes for legitimate dream weddings. Rather than a wedding in a can.

Speaking to Lincolnshire Life magazine, Lucy remembers "…it was hard work, but also exciting to see what we could achieve for clients".

Lucy also praises the staff, who were "fantastic" and firmly behind their vision.

That first year, Washy Hall hosted fifty-six weddings – having started with just two bookings. As fast as other country house hotels and wedding venues fail, Washingborough Hall was becoming a destination to take notice of.
More Rooms, more Staff, More Everything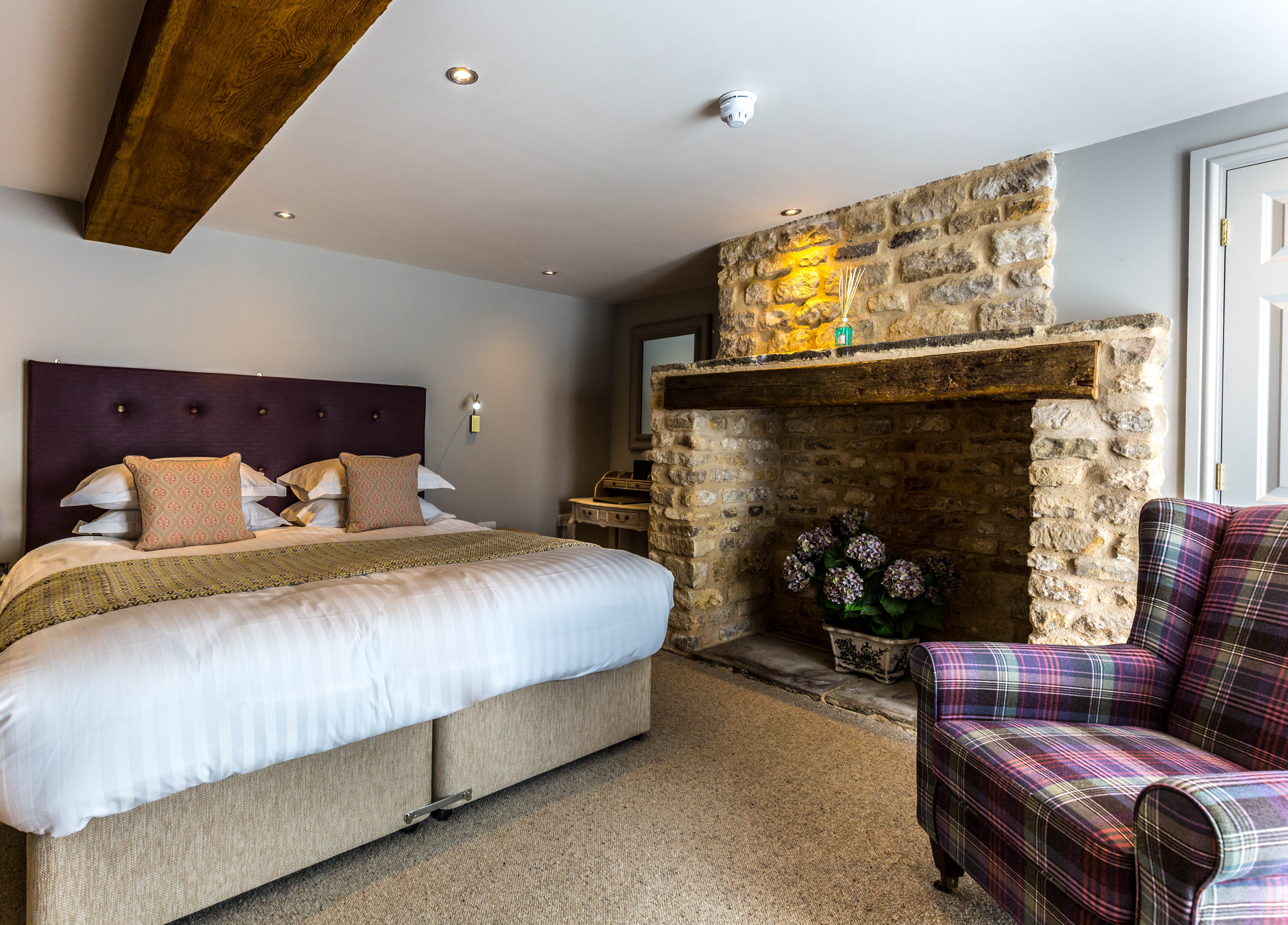 Ed and Lucy's dream always went beyond the twelve bedrooms Washingborough Hall started off with. Guests today have a choice of twenty luxurious rooms and suites.

To achieve their aim of more bedrooms, they only had to sacrifice their home. True commitment to the cause. "Church House" is a meticulously converted property, offering sophisticated executive accommodation.

In case you were wondering, the Herring family weren't left high and dry. They moved to a lovely house in the village. Some well deserved breathing space after so many years in the thick of it.

Of course, with the creation of rooms – comes the need for people. It's the only way to maintain impeccable standards of hospitality (don't you know).

The team at Washy Hall has grown, almost four-fold since 2009. There are now fifty-two employees.

Businesses always say, "we're not a team here, we're a family" and it sounds contrived. With Washy Hall it couldn't be more real. Having a close-knit group of people, who are loyal to each other and Washy Hall, and passionate about hospitality is everything.

Without a group of caring people, it wouldn't have been possible to give clients the exceptional attentiveness they deserve and expect from Washingborough Hall. It allows Ed and Lucy to take the odd family holiday too, knowing their business is in safe hands.

"Washingborough Hall is now set-up to succeed in the way we imagined ten years ago, it could be. We are humbled by the loyalty of our team and the continued support of our regular customers". – Ed & Lucy, Lincolnshire Life Magazine.
Into Tomorrow with Washy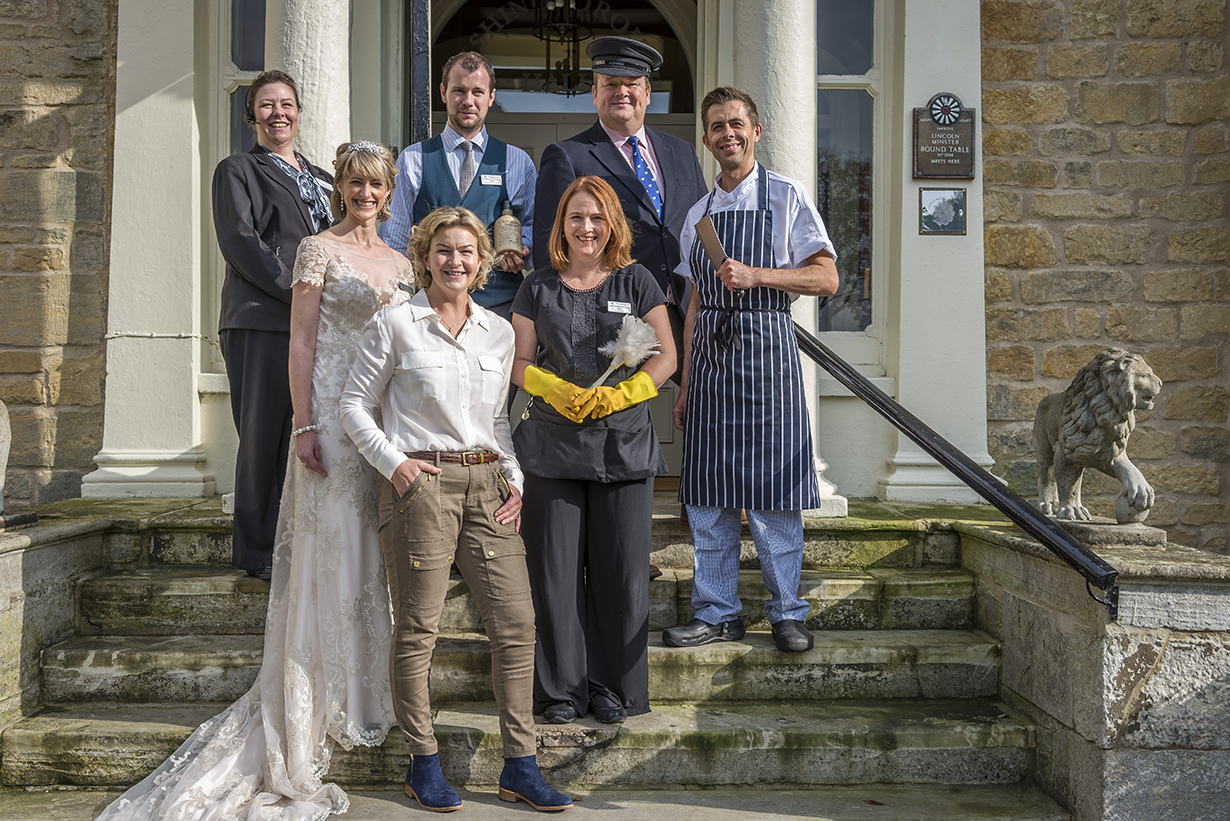 This doesn't mean Ed & Lucy are happy to rest on their laurels. Wedding and hospitality trends wait for no one and must be captured before they fade. Ed, Lucy and their team are all very much involved with keeping Washy Hall stylish, modern and relevant.
Autumn Leaves & City Spires, a Lincolnshire Break
Perhaps the most poetic, romantic and pretty season. Not when there's a storm, that's true, but on a fine day – autumn, with its soft light and warm colours – is sublime.
It's also the perfect time to visit popular tourist destinations, such as Lincoln – because most of the tourists have gone home.
At Washy Hall we've put together a special break, for autumn – for you. Enjoy a two-night stay in one of our Executive double rooms, with a –
Three-course dinner on both nights – in our double AA Rosette Restaurant.

Full English breakfast on both mornings.
Plus, if you want – there's a complimentary lift into the city of Lincoln one morning at 10 am, including tickets for entry into the Cathedral. Oh, and a scone and tea in the afternoon.
From just £105 per person per night.
This two-night break is available from 1st September to 26th November 2018 and is subject to availability.