Your Christmas Shopping Spree in Lincoln – Quick Guide
Published on 2018-11-22 / By Thomas Hall
There are some places that are just lovely to visit, and Lincoln is one of them.
How many time times have your heard, "historic city centre" or "market town" or "ancient hub of wool haggling and medieval commerce" and upon arrival thought, it's okay. Or wow, the most historic thing here is a whitewashed branch of Woolies – in a brick cube of a building.
Thanks to the bombs of the WW2 not all cities or towns are pretty.
Another thing many places lack is a healthy selection of independent businesses, creativity and a real spark.
Lincoln is a lucky city. The layout and architecture of its centre have remained untouched for hundreds of years. It's also a haven for foodies and creatives – with over 300 shops and restaurants.
It's quite possibly a contender for one of top cities in the UK – and an ideal place for a Christmas city break. And a Christmas break wouldn't be complete without a no holds barred shopping spree.
You see, sometimes after visiting one shop, we get a taste for it.
Here's what Lincoln can offer you this Christmas.
Bailgate's Cobbled Streets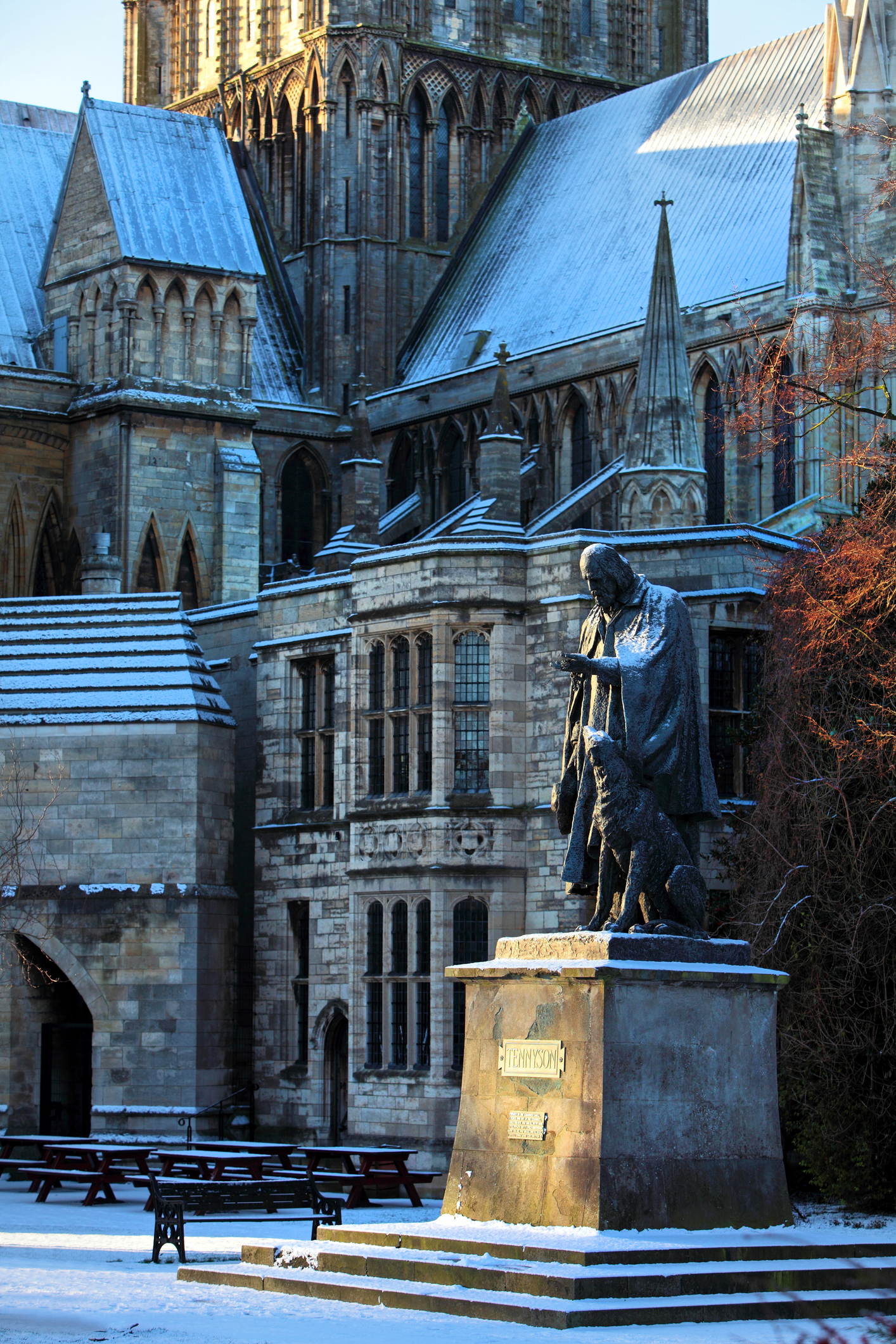 Forming part of Lincoln's cathedral quarter, Bailgate's cobbled streets are some of the most historic in the city. Their old-world charm, amps up the Dickensian vibe of any festive season. Not in a "soot faced beggar" way. Like being in a grand, ancient church for midnight mass. Historically atmospheric.
Modern Bailgate, whilst it looks old, it full of modern boutiques, gift shops, craft shops, tearooms, specialist food shops and quaint wonders.
Lincoln's High Street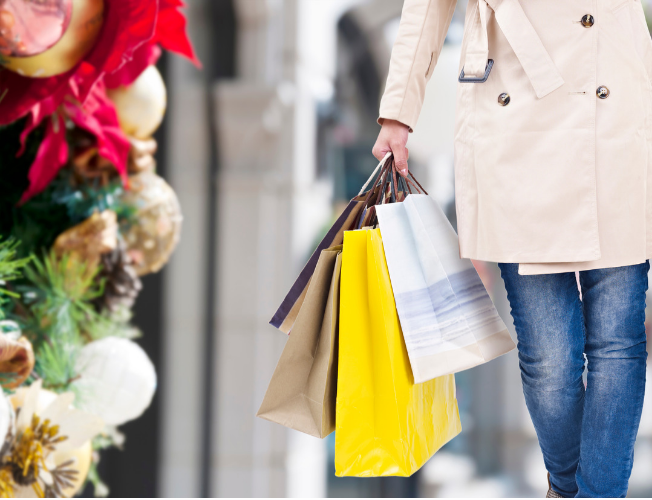 Some high streets would actually be improved by tumbleweeds they're that bad. Lincoln's high street is both attractive and thriving.
Although, Lincoln is big on independent business (which is great) there is still something reassuring about having our favourite big brands. On Lincoln's high street there's a good mix of chain shops and locally owned ones. So, whether you want something familiar or a bit quirky and different you'll have plenty of options.
The high street is also a perfect place to grab a delicious meal, from a light lunch to a bells and whistles evening affair. All major food groups are represented and so is an array of international cuisines.
Lincoln's Cornhill Quarter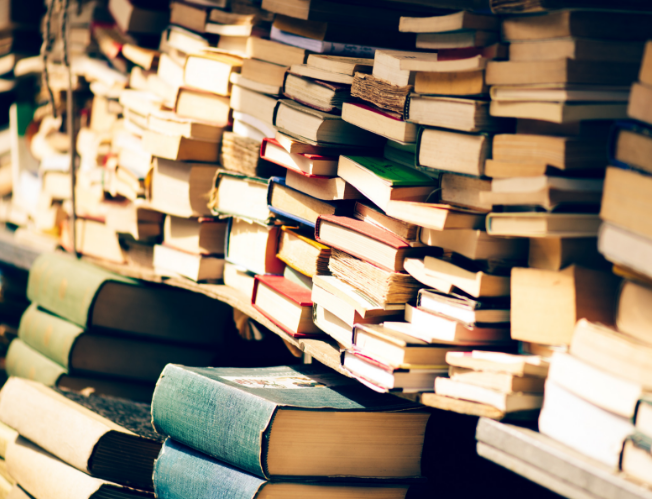 This is a vibrant mix of independent businesses based around Sincil Street, The Cornhill Exchange and Lincoln Central Market.
This is a place for the thrifty, the health conscious and the foodies. Oh and bookworms too.
There are charity shops here (retro will always be cool), fresh produce stalls, book shops, cafés and health food stores. What's also very exciting is the Cornhill area, in stages, is undergoing a huge £70 Million redevelopment project by the Lincolnshire Co-op.
Two of the first new businesses to arrive are the extremely cool, Cosy Club and Flying Tiger of Copenhagen. Both part of extension to the grade two listed Corn Exchange.
Read more about the Cornhill Quarter.
Steep Hill & The Strait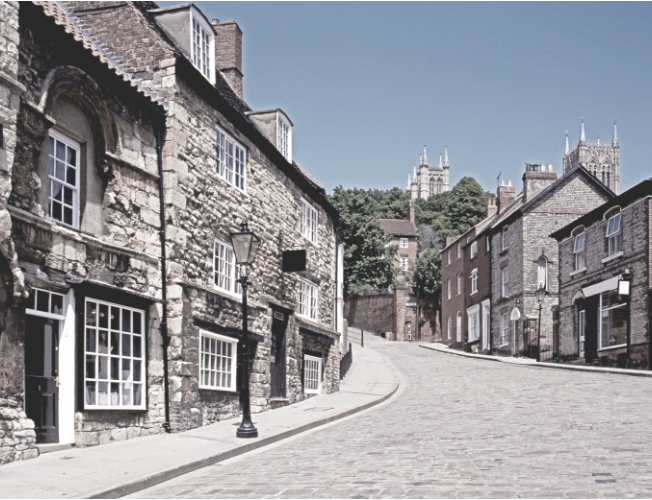 A steep hill and a street combined, giving a steep street. But not any old street, in 2012 Lincoln's Steep Hill was named the best street in Britain by The Academy or Urbanism.
The Academy of Urbanism knows it stuff too, comprising of respected architects, planners, engineers, developers and designers.
What makes it so special?
Steep Hill is a narrow street dating back to Roman Britain, connecting Lincoln Castle and the centre of town. As anyone can see, it's a pretty street with old buildings and has a great historical quality. However, what makes it's so special is it doesn't rely on its history to attract people. That's only part of it.
The modern Steep Hill, and the Strait leading up to it are mini hubs of entertainment, independent business and entrepreneurship.
Some of the interesting ventures to find here include a traditional sweet shop, The Cheese Society and The Crafty Bottle run by the Lincolnshire Brewing Co.
The Maker's Market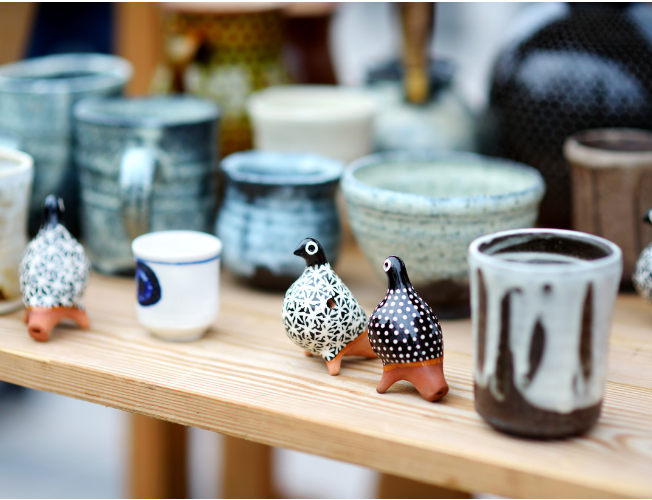 In recent years the designer maker market has exploded, and now more than ever there's a firm demand for unique, passionately crafted homewares.
All over the country grass roots craft markets have been sprouting up, and Lincoln is at the forefront of that movement – with a regular maker's market.
Based on the high street you'll be able to take your pick of some bespoke art, ceramics, woodwork and glassware from Lincolnshire artisans.
Much of the items are reasonably priced, and a great way to support a local community.
For dates, and more info – please click here.
Foodie Friday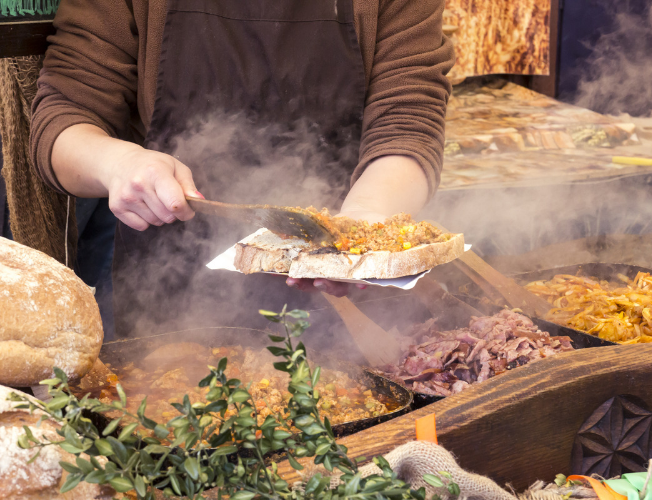 This is Lincoln's newest market and so far, is proving a big hit. The premise is simple; delicious street food from around the world and delicious music from buskers.
For dates, and more info – please click here.
Castle Hill Farmer's Market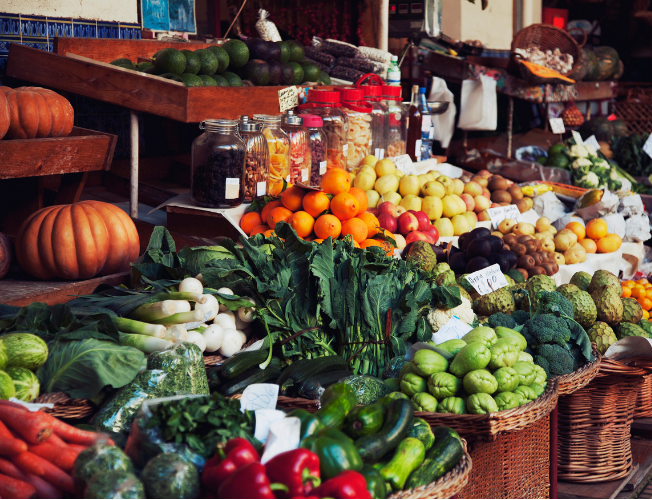 Lincoln's farmer's market not only has some of the highest quality local produce you'll find anywhere in the country, it also must be one of the prettiest markets – especially when it's on Castle Hill.
Regularly in attendance are at least 30 stalls, offering everything you need to create a luxurious Christmas feast.
Please click here for more info.
Christmas Market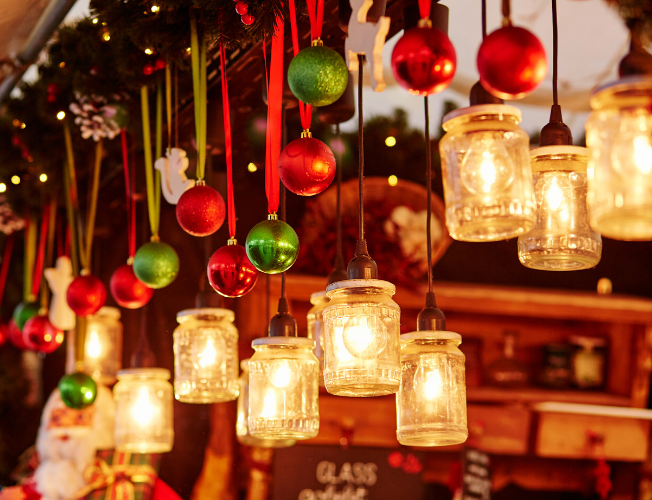 This is the true highlight of Lincoln's festive season (of the year actually). It's a big one, with almost 300 stalls spread around the cathedral and castle.
Lincoln's Christmas market started in 1982, as a collaboration with its German twin town, Neustadt. It was the first German style Christmas market in the UK, and now attracts over a quarter of a million visitors to Lincoln each year.
What's lovely, is that even after 30 years the links with Germany are still strong. Every year traders travel over, bringing an assortment of real-deal German crafts, food and drink.
Lincoln's Christmas Market is where to go for some truly memorable gifts, from handmade candles and jewellery to local art and even wooden toys.
If you fancy a festive tipple, there's a Viking bar – with roaring fires and furs. They'll be serving an eccentric mix of real ale, mulled wine, hot chocolate and grilled cheese.
For more about the wonders of Lincoln Christmas Market, please click here.
Lincoln Festive Breaks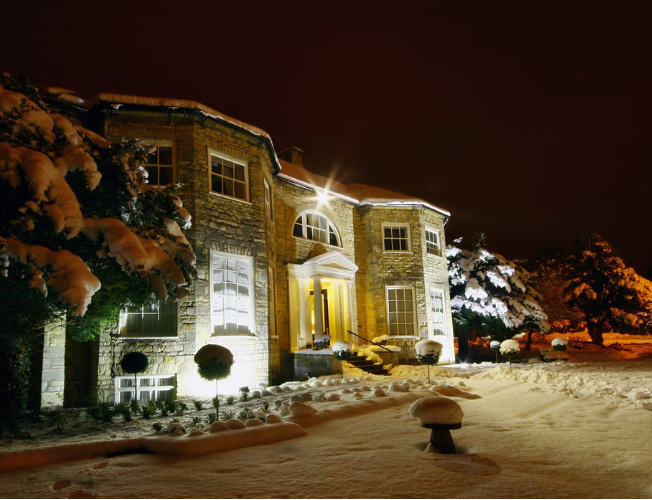 You've had a delightful, but busy day of Christmas shopping in Lincoln. After couple of slow drinks, you're ready to relax somewhere comfortable, with some fine food. Somewhere not too far away. But away from the hustle and bustle.
Well, how about an elegant Georgian manor house, less than 15 minutes' drive from the centre of town?