Great Lincoln Events for Summer 2015
Published on 2015-06-16 / By Washingborough Hall
In what looks set to be a brilliant summer of events in Lincoln, visitors are already hotly anticipating a spectacularly varied line up of things to see and do in the city. Whether you are intrigued by local history, or more enamoured by Britain's largest cycle race, there is something for every taste going on in the summer holidays this year.
With Washingborough Hall Hotel located within easy reach of Lincoln, yet still retaining a delightful sense of seclusion, visitors can enjoy exciting local events while also enjoying a relaxing country retreat. As for the choice of summer events, here are some highlights to look out for in the coming weeks: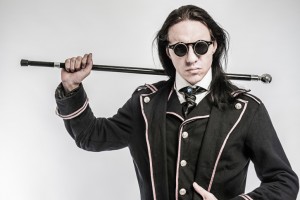 The Asylum Steampunk Festival (Aug 29-31, Castle Square/ Various):
Celebrating the current vogue for Victorian style splendour, crazy outfits and steam powered fantasy, Lincoln hosts Europe's biggest steampunk gathering this year (for those too shy to ask, here's a rough definition of steampunk). This event is sure to be popular, not just for the fantastic costumes but a whole range of fringe events, from fashion and craft stalls through to comedy, music and burlesque cabaret. Don't let appearances deceive you: this is the friendliest of freak shows with masses going on to entertain everyone. See the official site for details: www.steampunk.synthasite.com



Magna Carta Celebrations: Rare Treasures and Barons on the Run (Until end of Sept 2015)

A fun way of getting visitors involved in the history of Lincoln, the Barons' Charter Trail involves a search for 25 colourful models of the King's barons hiding all over Lincoln. Designed by local artists and businesses, each is uniquely different. One of the liveliest family activities in Lincoln at present, this is a great way to discover the city. Click here for more details from Visit Lincoln.
Meanwhile, to celebrate 800 years of Magna Carta, there will also be a range of rare and unusual items on tour in the city. Where else are you likely to see the "Birth Certificate" of Australia, along with rare artworks by Lowry, Turner and others? Click here for more information on Lincolnshire's Great Exhibition.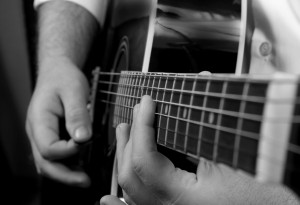 Bailgate Busking Festival (11th July, 11:00-16:30 Cathedral Quarter)
Featuring performers from far and wide, along with all kinds of acoustic instruments, this event is both fun and another one of many free events in Lincoln this summer. Whether you enjoy folk or blues; guitar violin or banjo, visitors will find a wonderful variety of performers bringing their sounds to the city. Better still, it is completely free, although you may want to bring a good supply of change to thank the musicians!www.strumminstevejackson.com/busking.htm




British Cycling National Road Championships 2015 (25th/28th June 2015/ Finish in Cathedral District):
For any keen cyclist, races on two wheels don't get much bigger than this national event. In past years, the event has proved a key testing ground for the likes of Bradley Wiggins and Mark Cavendish. There are also amateur and youth sections included, along with neighbouring events for all abilities of rider. A Samba band and the Red Arrows are also due to make guest appearances. Whether you decide to come as a participant or spectator, this is a great day out for all cycling fans. Further event details and route here:www.nationalroadchamps.co.uk
Fittingly enough, Washingborough Hall is on a national trans cycle route, making access to Lincoln via bike a pleasant option.


Freedom to explore, space to relax:
With a wonderfully peaceful country house hotel setting, yet just a short hop from the city itself, Washingborough Hall makes an ideal base for anyone planning a short break or visit to Lincoln. Take a look at our main site and Home Page – Washingborough Hall for some superb deals on luxury breaks in Lincolnshire.