2017 Awards and Christmas Events in Lincoln
Published on 2017-11-21 / By Washingborough Hall
What an exciting time it has been at the hotel lately! As Christmas creeps closer, we have been back among the hotel awards, while a rich array of festive events provide further reason for good cheer in the coming weeks. Here are just some of the reasons to come visit us this winter, from hotel highlights to a cracking Christmas in Lincoln:
Washy Hall awarded for excellent food and hospitality!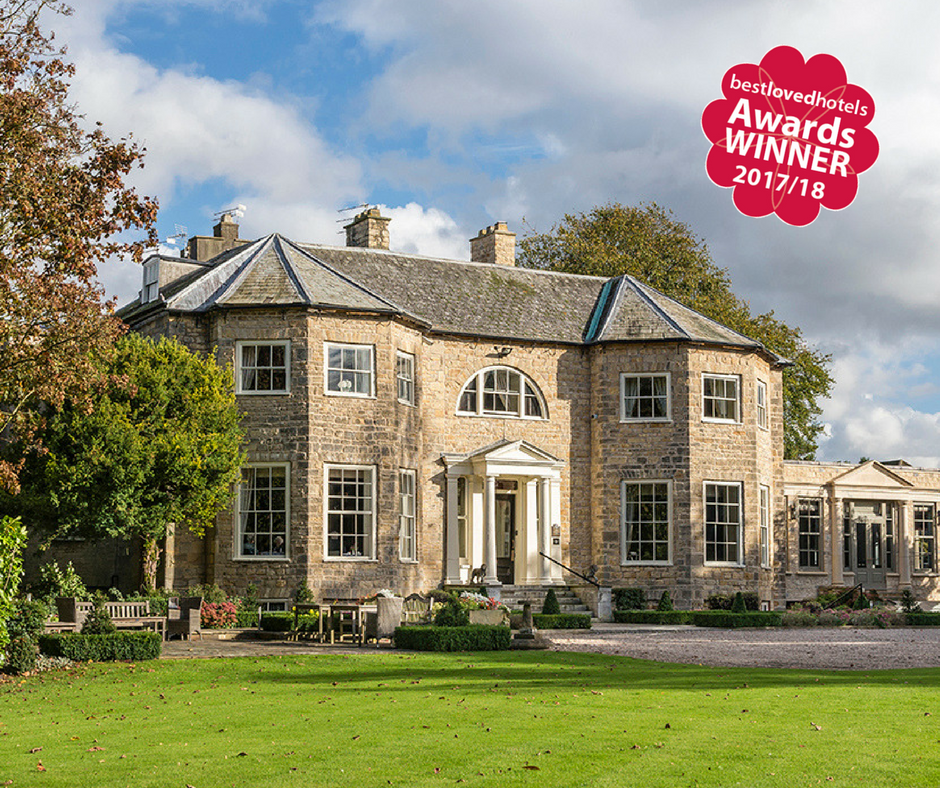 While it's great to win any top award, it gives us an even bigger glow to scoop some of the biggest in national and regional hospitality this year. The award of Hotel of the Year for East England in the Best Loved Hotel Awards 2017 is a fantastic accolade for our talented team and our beautiful hotel in Lincoln. What is really special about this award is that it is voted for by the most important experts of all: you, our esteemed guests!
Meanwhile, Head Chef Mark Cheseldine (below) scooped Chef of the Year 2017 (and celebrated with an epic victory dance you can view here!). Nor was that all on the awards front, as we also have everything crossed for honours in several other titles in 2017: Wedding Venue of the Year, Wedding Coordinator of the Year and Restaurant of the Year for 2017 (phew!). In short, it has been an amazing year and we would like to say another huge thank you to our dedicated staff and everyone who took the time to vote, here's all the information about our awards.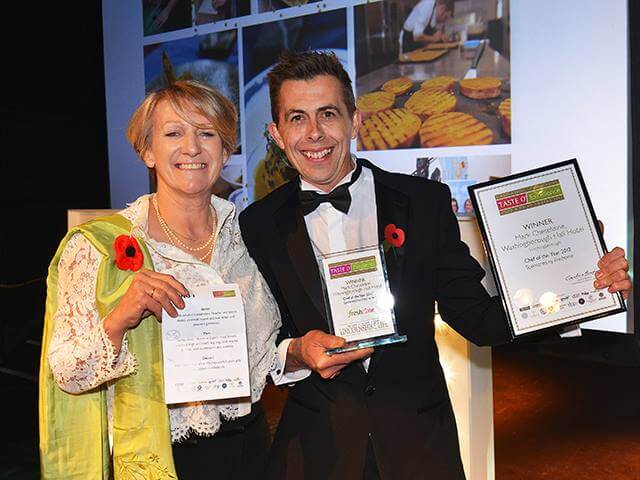 Far be it from us to rest on our laurels, however, and we intend to make 2018 just as memorable. Why not come and sample our best for yourself? At present, our menus feature delicious winter specials, while we also lay on a cracking festive afternoon tea for anyone who fancies a warming treat. There are some great events to get you into the Christmas spirit coming up too:
Lincoln Christmas Market (7-10 Dec 2017, Castle Hill)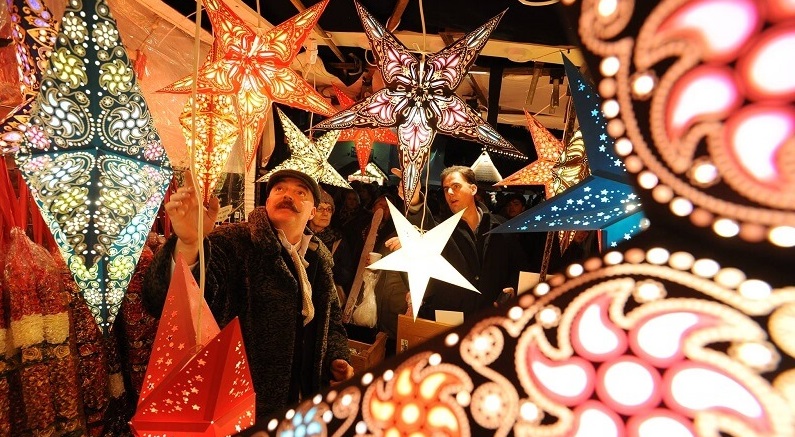 Plenty of stalls and tasty gifts from Lincolnshire to the Continent at the annual market (Image: Lincoln Christmas Market official Facebook page)
For anyone who loves handmade gifts and good food, Lincoln Christmas Market makes an excellent alternative to the normal high street brands. It can get mightily busy later on, so we'd recommend getting there in good time. This way you can allow plenty of space to make merry and go gift shopping in the city, while also taking in the atmospheric surroundings of Lincoln Cathedral and Castle. A glass of mulled wine from our continental friends is a must too!
Christmas Craft Fairs and Shopping Events in Lincoln (Various dates, Dec)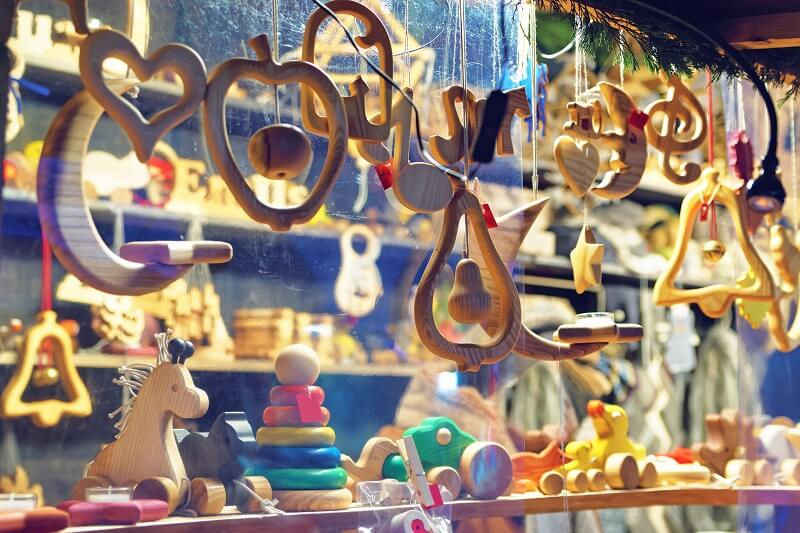 If you cannot make the main market, never fear because there are some other interesting smaller events around the city right through December 2017. For habitual magpies, the Lincolnshire Antiques & Home Show (4th December) is an essential day out. Or for all things locally crafted with love, the Lincoln Artists' Christmas Village (8-9th Dec) is also well worth a browse for uniquely original gifts in St Martin's Square.
You'll find various other small events throughout the month too, while there is also Late Night Christmas Shopping in Lincoln on Thursday the 7th and 14th of December. A good deal of stores keep their doors open until 8pm on these dates, while there is also free parking in the city.
Carols by Candlelight at Lincoln Cathedral (13th & 16th Dec)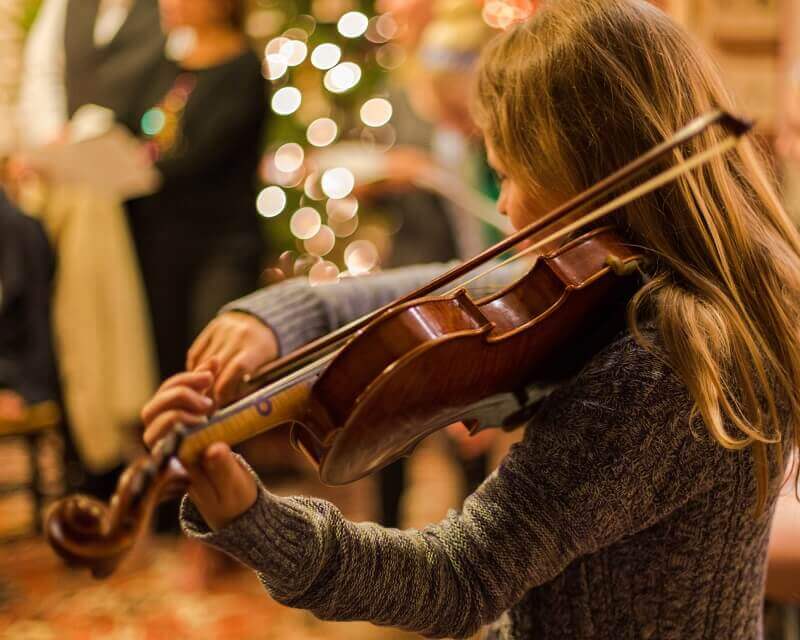 For those who enjoy some traditional Christmas ambiance, what could be better than classic carols at the Cathedral? It doesn't get much more atmospheric than this, with a host of beautifully rendered favourites to enjoy. This can be a popular event, so we would advise you book as soon as you can so as not to miss out on the magic this year. Full details, other December concerts and online booking options can be found at: https://lincolncathedral.com
Lincoln Lantern Parade 2017 (Dec 14th, 5:00pm-7:30pm)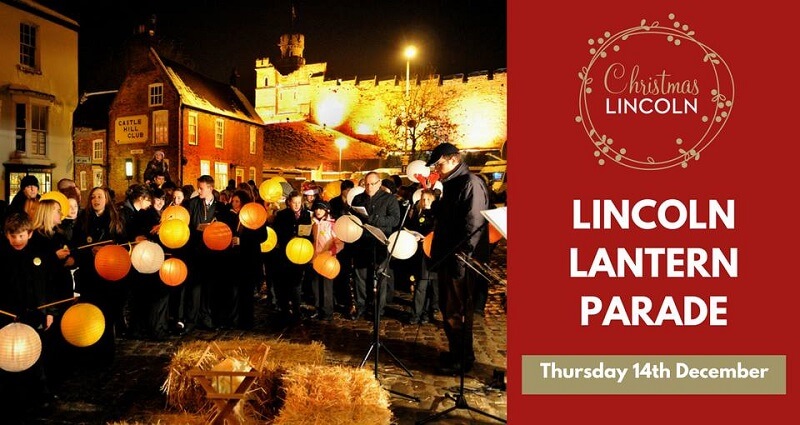 An illuminating evening in prospect (image: Lincoln Lantern Parade Facebook)
Another event fast becoming an annual insitution in the city is the Lincoln Lantern Parade. It's beautifully done, with dozens of pretty, locally made illuminations, along with carols and a special procession. A real must-see if you find yourself in the city on Thursday 14th December this year.
Festive Afternoon Tea in Lincoln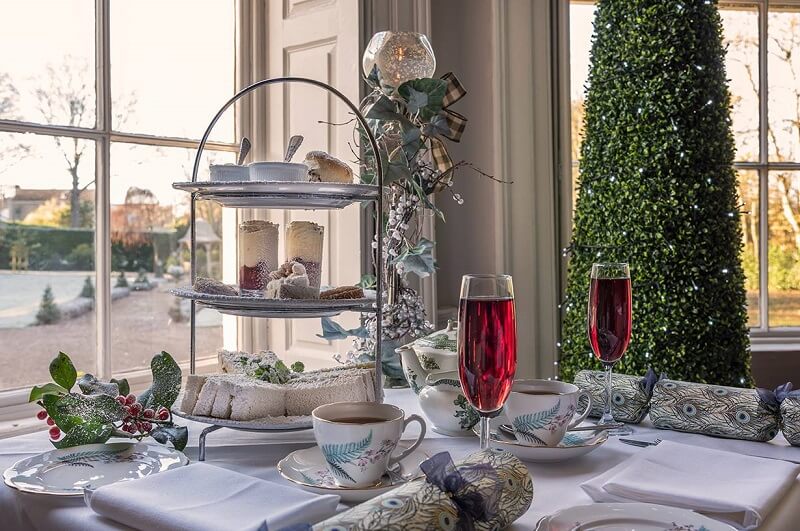 Finally, we hasten to add that most of our Christmas parties and festive foodie events are now fully booked at Washy Hall - please call to enquire. However, should you want to sample some of our famous food and hospitality on a frosty day, our Festive Afternoon Teas are a deliciously warming winter treat! Take a look at our events and offers page for a look at the treats to expect, such as our classic scones with mulled berry jam and scrumptious Sticky Orange Almond Cake. Booking is a must! Give us a call on 01522 790340.