Meet our Chefs: A quick Q & A session.
Published on 2019-08-28 / By Washingborough Hall
Head chef at Washingborough Hall Hotel, Mark Cheseldine on food trends, who inspires him and how he became a chef.
As a two AA Rosette restaurant, head chef Mark Cheseldine delivers mouth-watering food, great service and exacting standards at Washingborough Hall Hotel.
As one of the best places to eat in Lincoln, Mark serves afternoon tea and a la carte dishes every day with an emphasis on fresh, local and seasonal food.
We spoke to Mark and Anthony about how they got into cooking, their biggest challenges and what inspires them to create amazing food that delights our guests.
How did you go into cooking/the hospitality industry?
Mark Chseldine (MC): It was always my dream to be a Chef. I was delighted to get a place at food college to start my journey to achieving this. I joined the team at Washingborough Hall Hotel in September 2016.
Where have you worked previously?
MC : Before joining the team at Washingborough Hall, I previously worked at Wig & Mitre in Lincoln, Café Bleu in Grantham and Reform Restaurant at The Castle Hotel.
What cookery awards do you hold?
MC : As a team at Washingborough Hall, we're delighted to have achieved 2 AA Rosettes. On a personal note, I was thrilled to be awarded Lincolnshire Chef of The Year at the Taste of Excellence Food & Drink Awards in 2018.
Are there any awards you aspire to hold?
MC : We would love to achieve 3 AA Rosettes for The Dining Room Restaurant at Washingborough Hall. That's our ambition and vision for the restaurant.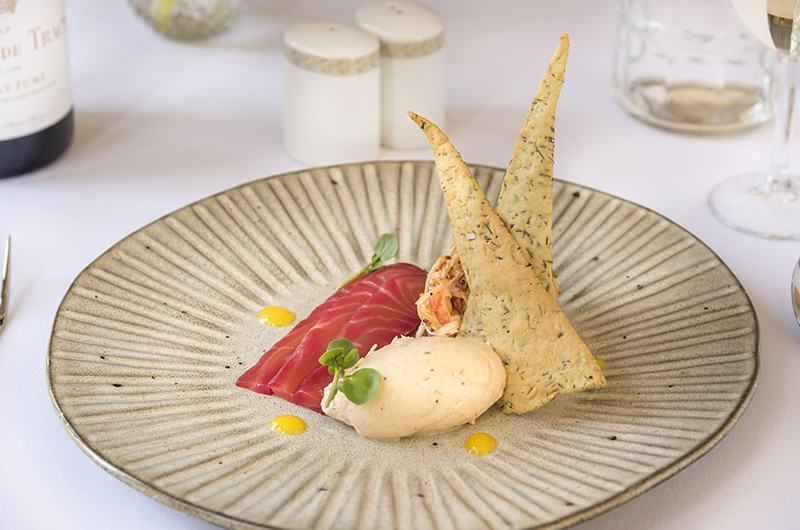 How do you create your menus?
MC: It's very important to us that we use seasonal ingredients as this is when food produce is at its freshest and tastiest. We also listen carefully to our customer's feedback – what they loved and what they'd like to eat more.
That's the most important part of the cookery process for you?
MC : For us both, it's all in the tasting. We taste at every stage of the cooking process in order to ensure our dishes are just right with perfect flavouring and balance.
What's the most challenging aspect of your job?
MC: It's important to me that I am always improving; there is always something to be learned and skills to be built upon, so I try to challenge myself and constantly strive to be better. We have a really good team here at Washingborough Hall and we are always learning from and supporting each other.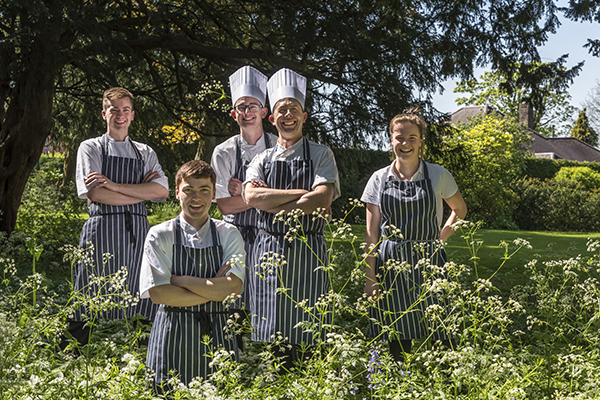 How would you describe your style of cooking?
MC : Innovative, modern and classical
What recent food trends have had an impact on your cooking?
MC: People are more aware of the impact of meat production on the environment and we've most definitely seen a rise in veganism. It's important that we incorporate this into our menus. We aim to create innovative and interesting dishes for all dietary requirements.
Who is your favourite celebrity chef if any?
MS: Marco Pierre White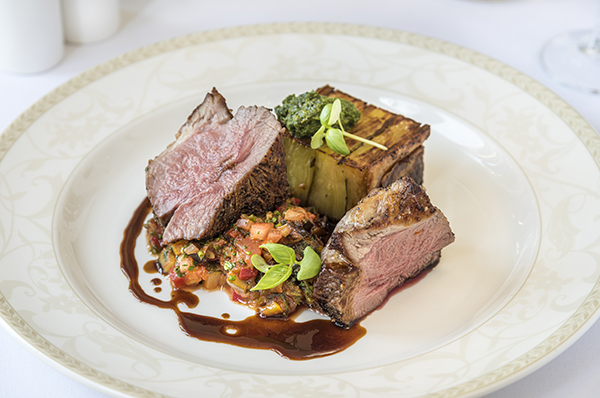 Or what is your inspiration for your cooking?
MC: I get inspiration from the quality ingredients we source. We design our dishes around what is seasonal and fresh or the best quality we can get at the time. This means our menus change according to the season but also that our regular guests can choose from a variety of different dishes that are continually updated.
Who would be on your dream table to cook for?
MC: Al Pacino, Robert De Niro and Steven Gerard, as a diehard Liverpool fan.