An A to Z of Lincolnshire: Fascinating Facts, Trivia and History
Published on 2016-09-16 / By Washingborough Hall
Every autumn, Lincolnshire Day is a special diary date to inspire everyone with a special connection to the region. This year, it includes a whole host of events in Lincoln, from Lincoln Food Festival to special music and art shows, with Saturday 1st October the all important date for 2016. All very exciting, but how well do you know our great county? This month we thought we would pay tribute to the land of Magna Carta and Dam Busters with our own A to Z of all things Lincolnshire, from lesser known trivia to fantastic facts, feats and things that make the region tick:
A is for Antiques, and no we don't mean the Magna Carta. Lincolnshire is awash with boutique stores, vintage shops and events that draw dedicated magpies from far and wide. Could this be the best place for antique shopping in the UK? Hemswell Antiques Centres, near Gainsborough, is one of Europe's biggest antique hubs on its own, while events such as the Lincolnshire Antiques and Home Show are a dream for dealers and collectors alike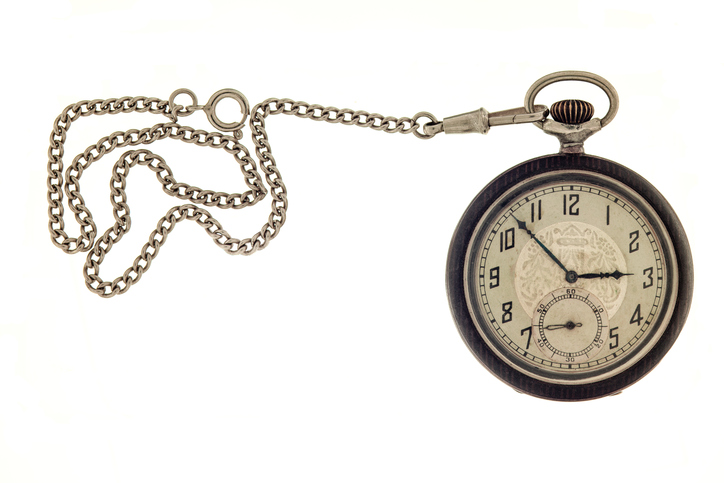 B is for Barcode. A specific barcode, attached to a packet of tea at Key Markets in Spalding, to be precise. It was the first barcode ever to be scanned in the UK, ushering in a new era of convenient store commerce. "It'll never work" the critics had said; "Thank Goodness!" said an army of checkout staff finally spared the headache of endless number crunching.

C is for Cathedral, and not just any old cathedral as it happens. Built in the 11th century, Lincoln Cathedral was the world's tallest building for almost five centuries, in spite of assorted human and natural calamities and even an earthquake in 1185. Today it is not only one of Britain's most beautifully preserved architectural gems, but a wonderful place to enjoy everything from history tours to the sort of classical concerts that make the hairs on your neck stand on end.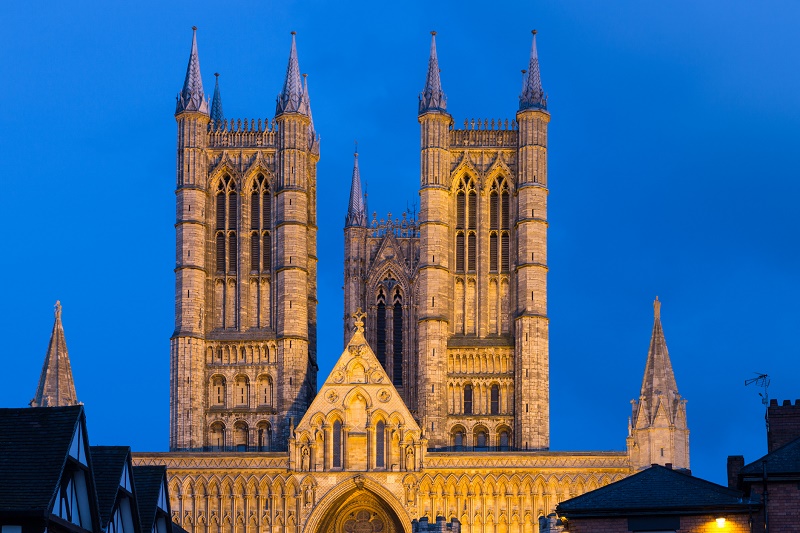 D is for Dam Busters, Bomber Command and the dashing, daring and inspired men and women who contributed so much to Britain's wartime efforts. Lincolnshire has a unique place in aviation history, with numerous special sites that both commemorate past heroes and serve the modern day RAF. Several of these are open to visitors, providing a fascinating and sometimes terrifying insight into the realities of war.
E is for entertainment. Stacks of it, performed for you live in the case of Lincoln. Does any small city in the whole of the UK pack more theatres, bars, galleries, music and comedy venues in the space of just a few square miles? Judging by the fantastic array of local art centres and live entertainment venues, we very much doubt it.
F is for Flat as a Pancake. Granted, it is a bit of a cliché. But much of Lincolnshire is made up of mighty plains and fens. It is this flat, wet and man-altered landscape that has been pivotal to much of the region's prosperity however, providing countless acres of fertile land. We could also have made that f stand for farming, because in many ways Lincolnshire is Britain's larder, producing more cereals and potatoes than anywhere else in the UK.
G is for Grantham. Lincolnshire is not so much an area of giant cities as a county of historic market towns. Grantham a splendid example of this, a pint-sized town with a lot to answer for, from Isaac Newton to the scene of one of Cromwell's greatest Civil War victories.
H is for Highwaymen; because all those flat and often remote roads must have been brilliant for staging an ambush. That was what king of highwaymen Dick Turpin found at least, making Lincolnshire his playground for a scandalously successful few years of stop and steal antics. He ended up hanging.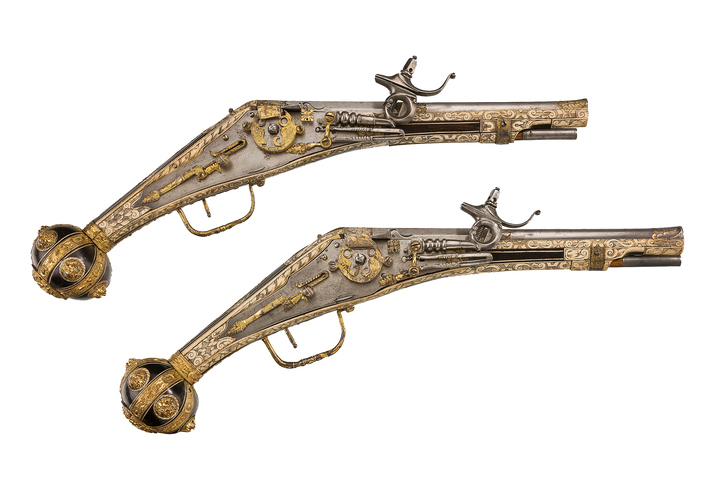 I is for Intelligence, whether that means genius, logic or convention-defying ideas. If some folk laugh at this idea, imagining the residents of Lincolnshire to be straw-chewing simpletons, perhaps it's time we reminded them of some of our best brains, genuises and ground breaking individuals from Thomas Paine and Lord Tennyson, to Barnes Wallis, inventor of the famous "Bouncing Bomb" used by the Dambusters.
J is for Jet Aircraft. The nation's most famnous squadron of jet aircraft, the fantastic Red Arrows, to be precise. Based at Lincolnshire's RAF Scampton base, their airborne antics have inspired generations of spectators and aspiring pilots alike. Here's to those magnificent men in their amazing flying machines.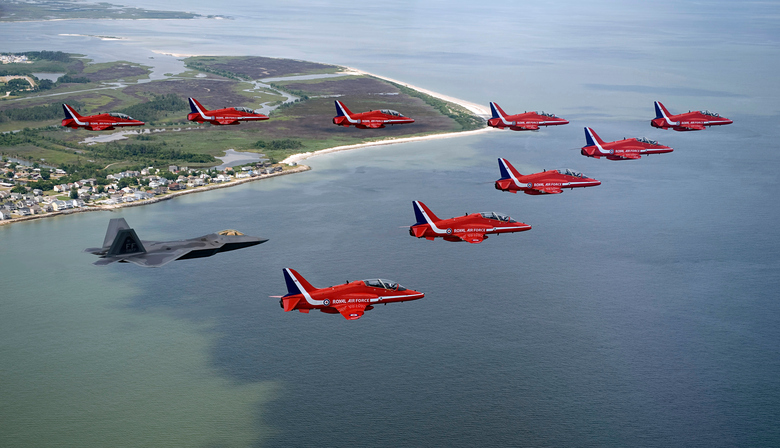 K is for King John, the famous English monarch given a big headache by his rebellious barons. It was their demands for a greater share of power and an end to abuses that led to John signing the Magna Carta in 1215. Poor old Johnny didn't last much longer, dying in 2016 after a running series of conflicts with his revolting (possibly in more ways than one) barons.

L is for Lincoln, the county's famous capital city. Although modest in population size, today's Lincoln is a thriving centre of culture and commerce. Visitors especially love its medieval streets, fabulous heritage sites and wealth of shops, eateries and arts venues.
M is for Magna Carta, the historic book that paved the way for devolved rights and power in Britain, as opposed to the absolute power monarchs previously held. It is blinking old (over 800 years to be specific) and one of only four copies can be found in Lincoln Castle.

N is for Newton, or Sir Issac Newton to give the great scientist his dues. The scientific genius who changed our entire understanding of the world remains a Lincolnshire icon. Unlike the cartoon image we might have, an apple never struck his head- although the man himself claimed that watching fruit fall did help clarify his ideas on gravity.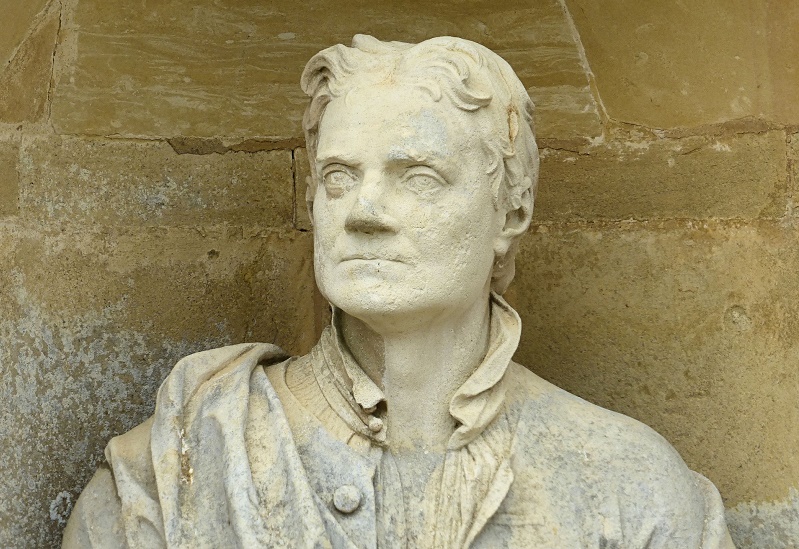 O is for the Old Hall in Gainsborough. Although it could have been any one of dozens of historical and listed buildings in Lincolnshire. Gainsborough Old Hall has over five centuries of history, however, and remains a truly special place, with fabulous original medieval features, and a nice dose of blood and drama for good measure.
P is for the People who make Lincolnshire what it is today. Our numbers are swelling rapidly too, with little shortage of folks who would love to live here in the North East Midlands. And who can blame them? It's a beautiful and buoyant area, with the second fastest growing population in the UK.

Q is for Quake. We doubt this will draw many extra visitors, but the Lincolnshire Earthquake of 2008 is the stuff of local legend. Peaking at over five on the Richter Scale it shattered plenty of teacups and was one of the strongest British earthquakes in a very long time. Even so, we probably shouldn't hold our collective breath for a Hollywood disaster movie any time soon.
S is for Sausage, because they don't make anything quite as good as the classic Lincolnshire Sausage anywhere else in Blighty. Recipes can be closely guarded family secrets; taste one from a local butcher and you'll realise why.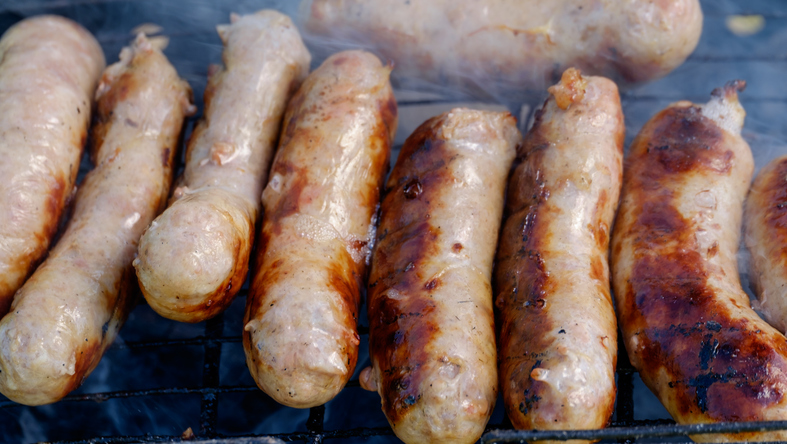 T is for Tanks: Not the things you put goldfish in, but the big, armoured and dangerous things. Not content with being Britain's most decorated RAF region, Lincolnshire also brought the tank to modern warfare.
U is for University. The City of Lincoln in particular is a thriving student hub, with many bright young graduates choosing to stay in the area. Lincoln University continues to be rated as one of the best in the country in fields including engineering and journalism.
V is for villages, which make up so much of Lincolnshire life. The county has some humdingers when it comes to unusual names too, with place names that tend to make drivers chuckle or do a double take. Favourites include Cowbit, Quadring and Norton Disney.
W is for Women, and more specifically the progress of gender equality in the county. Both the first female Police Officer (Edith Smith) and Prime Minister (Margaret Thatcher) were born and raised here. The moral is quite simple: Don't tell any Lincolnshire lady that she's second best.

X is for X-Rated vaudeville fun at Lincoln's Asylum Steampunk Festival. Actually, it's all pretty palatable if a little bonkers entertainment at one of the region's unexpected runaway successes of recent years, featuring wild costumes, special events and a whole lot of eccentric creativity.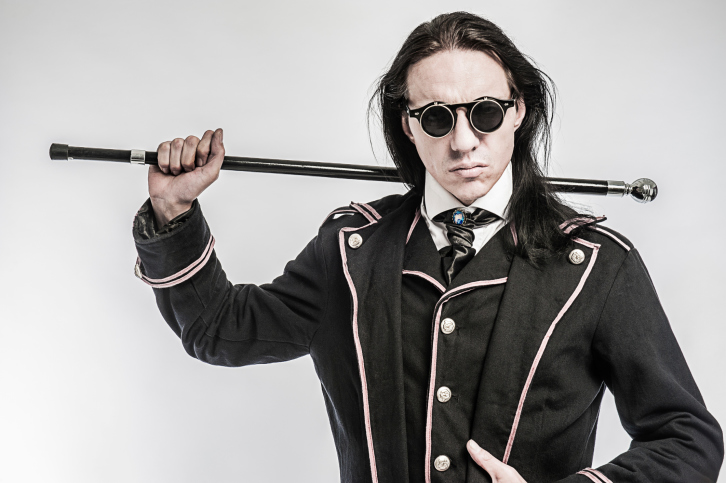 Y is for Yellow Belly, a slang term for a Lincolnshire local. Where does the term come from? Beats us, but it could be something to do with the dirty nature of regional agricultural work? Or could it have more to do with the top brass of the Royal North Lincolnshire Militia once wearing yellow garb into battle?
Z is for Zoos and animal parks. Being a rural county, Lincolnshire is certainly blessed with plenty of space and fodder for all creatures great and small. Visitors can take their pick between Woodside Wildlife Park, Lincolnshire Wildlife Park and several other animal attractions.
Stay with us and celebrate the best of Lincolnshire...
Located just outside the historic City of Lincoln, Washingborough Hall is a beautiful period building with idyllic grounds, an excellent restaurant and a wide selection of luxury accommodation. Whether you stop for a perfect English Afternoon Tea or treat yourself to one of our luxury minibreaks or special offers, Washingborough Hall is one of the most delightful places to stay in Lincolnshire.