Glorious Gin Cocktails for Spring and Summer
Published on 2017-04-20 / By Washingborough Hall
Combining sophisticated flavours with a potent kick, little beats a well-mixed gin cocktail over ice on a warm afternoon. At least that is what our guests at Washy Hall think, judging by the fantastic response to our special Gin Tasting Night with Masons of Yorkshire, which is now sold out. If you couldn't get to our May tasting extravaganza however, fear not because we always serve a mean gin and tonic here at the hotel. Or you could even try mixing your own special gin cocktails. Here are some of our favourite G&T recipes and summer drinks, along with cocktail making tips; ideal for hot days and summer parties.

Juniper & Rosemary Gin & Tonic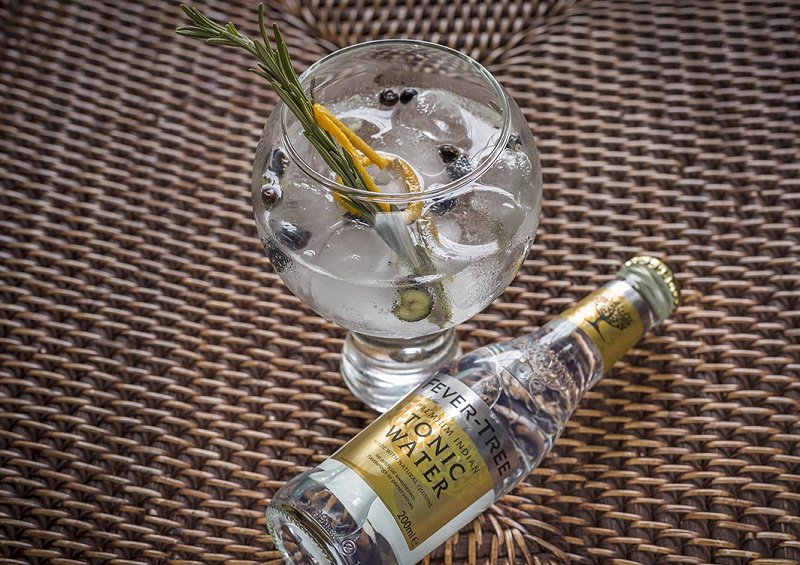 Ingredients:
50 ml quality gin, such as Masons Dry
200ml Tonic Water
10 or so Juniper Berries
Sprig of Rosemary
Cubed ice and a touch of orange peel to finish
Or should that be "Juniper and Tonic"? Juniper berries and added zest add more depth and zing to your standard gin and tonic, while the rosemary compliments the dryness of great gin beautifully while adding a touch of savoury flavour. Very easy to prepare; quantities of ingredients can be altered for taste but do insist on quality. It would be a shame to mix a fine gin with cheap tonic water, for example.

Tip:Many bars dish up gin cocktails in a tall glass, but we think the best glass to serve gin is a slightly more generous and rounded model. Those such as our Copa glasses used at the hotel allow the ingredients to mix better!

Pink Sunshine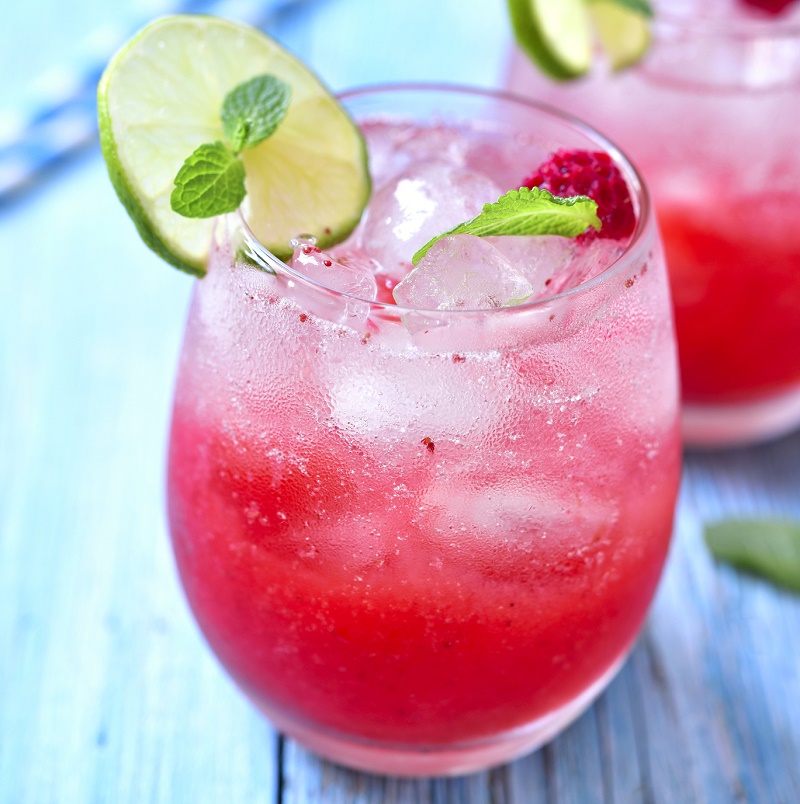 Ingredients:
50 ml quality gin
200ml pink lemonade
50ml reshly pureed raspberries
Cubed ice
Lime, mint and whole raspberry to finish
Summer berries are a great addition to any cool cocktail. You can pick and choose those you prefer, but the tartness of raspberries goes especially well with gin. Quality pink lemonade is ideal for making a longer drink, along with cubed ice. Or, if you prefer, you could also freeze the pink lemonade to create crushed ice. Or experiment with blackberries and other favourites (think classic summer pudding in a glass!)

Tip: Ice is an often overlooked ingredient in any cocktail. Tap water or ice bought in bags doesn't always taste good when it melts, so go for filtered or spring water when making your own.

Elderflower Collins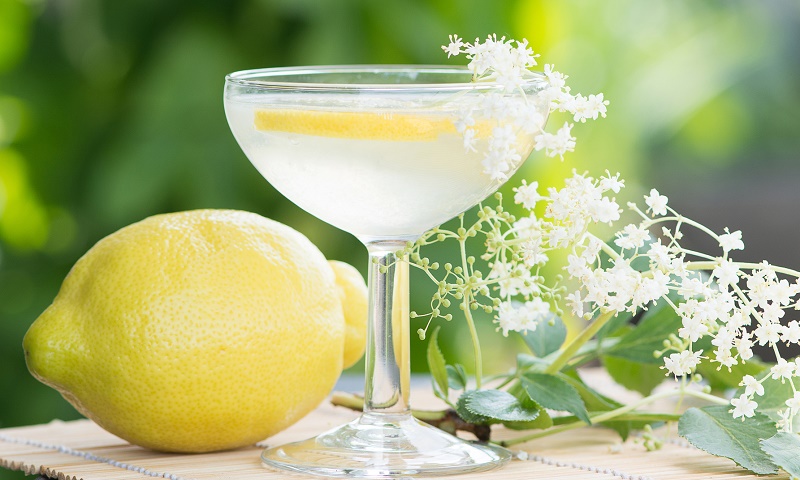 50ml quality gin
20ml elderflower syrup
Good squeeze of lemon juice
150ml of soda water
Slice of lemon to garnish

Many regard this as their favourite summer cocktail. It's certainly subtle, pleasant and refreshing, not to mention classically English. It does require slightly more preparation, however. We would suggest making your Collins by preparing your lemon zest and juice, and adding gin, elderflower syrup and ice to a cocktail shaker first. After a good shake up, you can then top up with soda.

Tip: Drinks and ingredients can quickly warm up on a hot day, so always ice your glasses before you serve summer cocktails.
Lincolnshire Gourmet Breaks and Food & Drink Events at Washy Hall
Do you have a taste for the finer things in life? With an excellent bar and award-winning restaurant near the historic City of Lincoln, Washingborough Hall is just the place to sample the best of the region, from fine seasonal produce to craft drinks. Keep an eye on our Facebook page and Foodie Events listings for current hotel offers and forthcoming highlights.