From Poppies to Portraits: Exhibitions and Art Galleries in Lincoln
Published on 2016-06-10 / By Dominic Garnett
For those who like to mix a little culture and creativity into their time off, there are some superb art collections, galleries and heritage attractions in Lincoln. From permanently housed exhibits to seasonal highlights, there is always something to ponder as part of a day out. Indeed, you might describe the City of Lincoln as having some "previous" when it comes to the visual arts. Many centuries of art, to be precise. Here are just some of the highlights turning heads and capturing the imagination this summer, along with the best local galleries and art dealers in Lincoln:
Poppies Wave installation (Lincoln Castle, until September 4th 2016)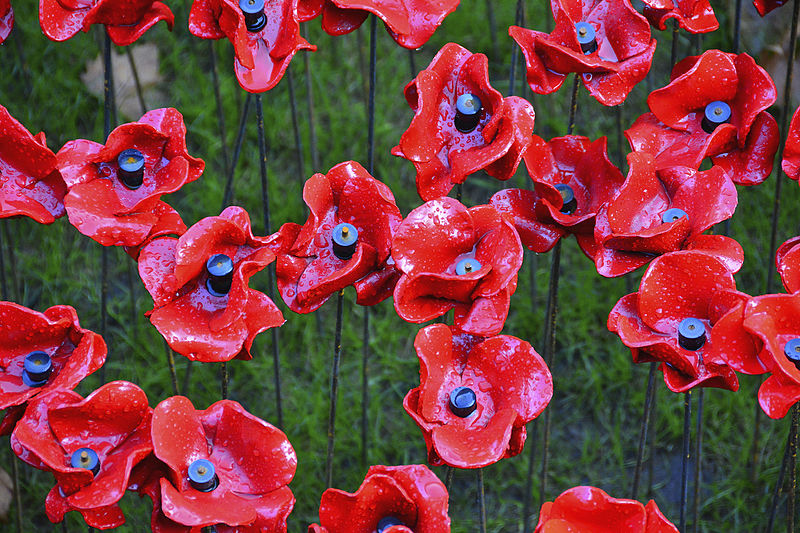 Poppies flood by the thousand at Lincoln Castle, until early September (Image: Martin Pettitt/ Wikimedia Commons)


Beautiful, striking and moving are just three words you could use to describe this dramatic flood of colour at Lincoln Castle- and there's still time for visitors to experience this historic tribute to those who gave their lives in the Great War. For those with a personal connection or simply wishing to pay their respects, there are also opportunities to reflect at Lincoln Cathedral alongside the WW1 Book of Remembrance, or leave your own tribute to a loved one.
For those keen to learn more about this colourful and incredible project, the Lincoln Castle site has an interview with creator Paul Cummins that is also well worth a look.

Art and Heritage Gems at The Collection & Usher Gallery (1 Danes Terrace, LN2 1LP)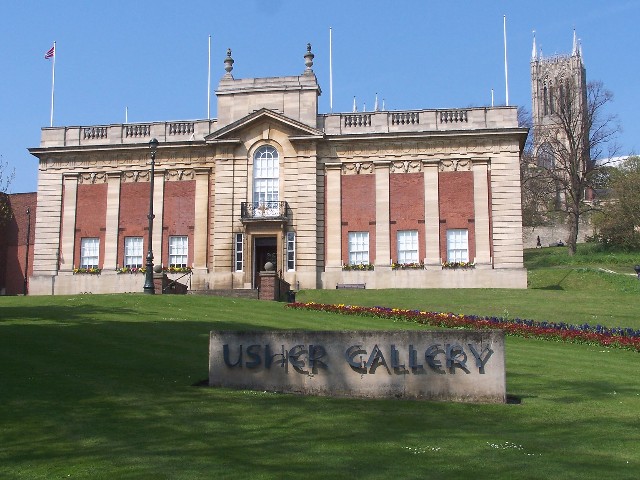 Lincoln's Usher Gallery and Collection are fascinating and free to enter (Image: Wendy Parkinson/ Wikimedia Commons)


Spanning over a thousand years of creative endeavor, The Collection and Usher Gallery are an absolute must see among Lincoln attractions for anyone with a love of the arts! Permanent exhibitions include rare and historic portraits along with some fine sculptures and ceramics, plus a fascinating section on the archaeology of the area.
Another big draw is the ever-changing selection of current exhibits, however, with this year's highlights to include the fascinating Question of Guilt collection, inspired by crime fiction (from mid June until 11th Sept) and Itinerant Mind (25th June- 25th July); a feature that combines not only architectural forms but experimental acoustics to create an immersive experience for visitors.
The collection is completely free to visit all year and highly accessible to all, from curious kids to history and art enthusiasts. For opening times, current exhibits and further information, visit the official website HERE.
Art Courses at Lincoln Castle (Castle Hill, LN1 3AA), Various dates year round
Of course, the only thing more fun than looking at classic and contemporary art is to give something creative a try for yourself. This is exactly the spirit at Lincoln Castle, who run a range of enjoyable short courses and workshops in Lincoln, featuring all manner of brilliant arts and crafts whether you fancy a starter session in book binding, embroidery or stained glass. A fantastic way to learn a new skill or add some fun and creativity to any Lincolnshire break, we think. For full course listings at Lincoln Castle, CLICK HERE.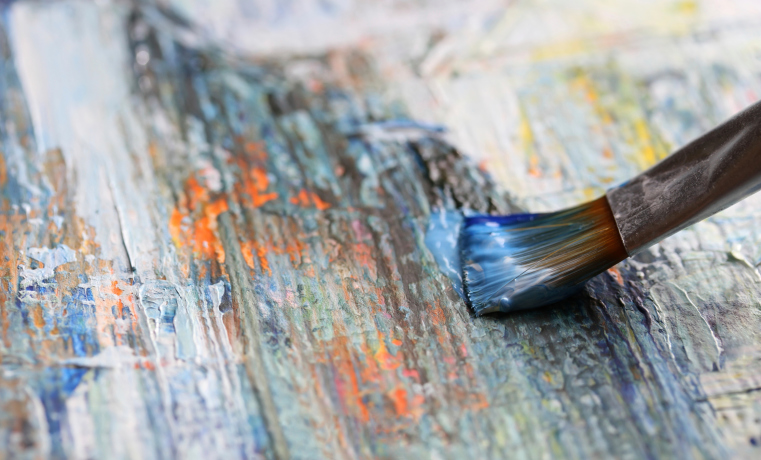 PLACES TO VIEW AND BUY LOCAL ART IN LINCOLN:
Harding House Gallery (50 Steep Hill, Lincoln LN2 1LU)

For a closer look at contemporary and local art in Lincoln, another of the best places to visit for the art lover has to be Harding House Gallery. Here visitors can discover a whole host of local creativity from ceramics and glasswork to sculpture, painting and photography, all beautifully presented in a fabulous 16th century property in Lincoln's Cathedral Quarter. A brilliant place to reflect, admire, question and very possibly covet a piece of orginal art! See the website for opening times and current artists and highlights: www.hardinghousegallery.co.uk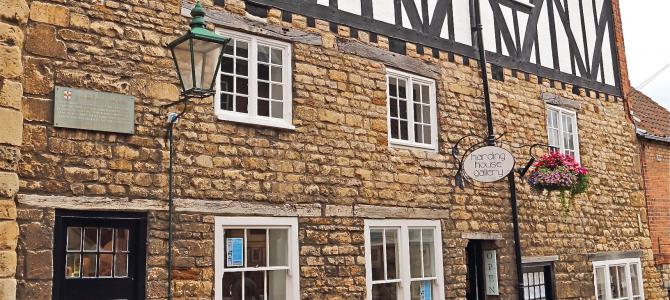 Spencer Coleman Fine Art (2 Exchequer Gate, LN2 1PZ)

Focusing on the fine art end of local scene, with an excellent range of styles and artists, this is another cracking place to discover Lincolnshire art. Anything but predictable, the browser will find everything from still life to cityscapes and multimedia works here, with plenty to enjoy, discuss and buy. For more on current artists and works for sale, click HERE.

Sam Scorer Gallery (5 Drury Lane, LN1 3BN)
Supported by the Gallery Arts Trust and priding itself on supporting local artists and emerging talent, this Lincoln Gallery is another well worth stopping for a browse on any visit. Keep an eye on the website for seasonal and special exhibitions HERE.
Gallery at St. Martin's (37B Huntgate, LN1 1ET)



Another lively local gallery featuring exciting work from both established names and emerging Lincolnshire artists. Owner Phil Bowman also runs portrait workshops and short art courses through the year too, which prove popular with locals and visitors alike. Find out more on the website: www.galleryatstmartins.co.uk