Discover the Ingleby Suite: Our perfect new luxury room for two
Published on 2015-05-18 / By Washingborough Hall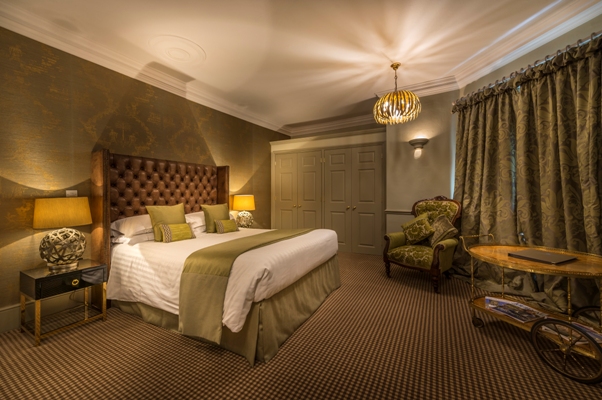 With wonderful views, country chic and more than a hint of decadence, our latest addition at Washingborough Hall is sure to delight guests this summer. After a little hard work and a lot of listening to our guests, the Ingleby Suite awaits you this summer. This is sure to make a fabulous bridal suite, or add that special added charm to a luxury break for two in Lincolnshire.
So what can guests expect of this exclusive room? The Ingleby has a more than a little flair and plenty of space. Whether you want to stretch out in the classic cast iron bath, or simply soak in the splendid garden views, you will feel like royalty here.
In fact, choosing between the Ingleby and our existing wedding suite could be something of a dilemma, albeit a nice "problem" to solve! Both are roomy and full of character, with similarly commanding views. The Ingleby is rather more contemporary, however, while the existing suite has a four-poster bed and a more classic style.
Another feature of the Ingleby is that it is completely dog free, making it ideal for guests who are hyper-sensitive in their allergies. A double walk in shower is also a great feature for anyone who likes extra space (and who doesn't?).
We will let you decide on which room best suits your special stay for two, but suffice to say either would make fantastic wedding accommodation- or indeed a wonderful anniversary treat or birthday present. Our wedding service continues to be second to none here at Washingborough Hall, and our couples leave with not only great memories but a personalised bottle of champagne. Why not let us add that extra magic to your own special day or luxury break in Lincolnshire?