A message from Lucy, Operations Director (Updated 5/8/2020)
We look forward to welcoming you back to Washy Hall!
Dear friends & guests
We really hope everyone has managed to stay safe and well during this extremely testing period.
Life has changed for us all over the past few months and we, like you, have been doing our best to navigate the new 'norm'.
We closed our doors a short time prior to the Government directive back in March along with the rest of hospitality to keep our staff and guests safe, but we are itching to reopen this summer.
Following the Government's announcement, we will now be opening Wednesday 5th August.
We're excited to welcome you all back and whilst observing our stringent safety measures, aim to create the same trusted atmosphere and warm welcome that we have always hoped to deliver.
On behalf of all our team, I would like to thank you for all the countless messages of support and the patience that you have shown us during this challenging time.
For more information on safety measures we will have in place, and some responses to frequently asked questions, see below. If you have any additional questions or would like any more information, please get in touch.
Best wishes,
Lucy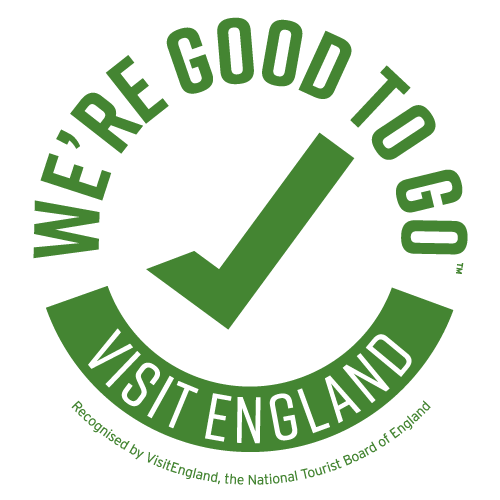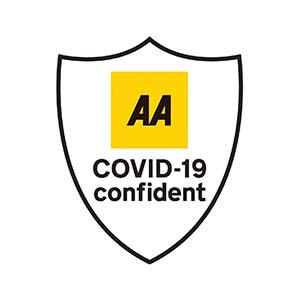 When can I stay?
Initially, we do expect that the phone lines will be busy and our Reservations team will be doing their best to respond to all enquiries as soon as they can.
We are now open, for the moment we will be offering stays on Wednesday - Saturday nights only, and dining/afternoon tea on Wednesday - Sundays.
We are striving to continue to deliver the trusted, special style of personal service to ensure that each guests experience is one of comfort, safety, and pleasure.
In order to embrace the highest standards in accordance with government directives, our dedicated team and health and safety manager have examined our risk assessments, standards of practise and equipment to ensure it is of the highest level to protect the team and guests safety.
We have for many years partnered with Aqua Air, world leaders in hygiene solutions, which has specific expertise in the hospitality industry. X-tra protect is a hospital grade sanitiser, this has been in use within the hotel prior to the lockdown.
Cleaning throughout the hotel will be even more frequent, with emphasis on high touch points areas, including the hotel reception, door handles, counter tops and railings. Sanitiser will be available at the entrances of the hotel. We will be using a Fogging machine daily with the X-tra protect product for all bedrooms, toilet facilities & within the hotel walkways & dining rooms.
Will check-in/check-out be any different?
Check-in time - 4pm
Hotel residents can check-in from 4pm. We will contact guests to ask for their estimated arrival time and for pre-payment. This will allow us to show guests straight to their room.
Check-out time - 11am
We politely request guests follow the check-out time, as our Housekeeping team will need access from 11am so they can clean the room to our Covid-19 Policy hygiene standards.
What safety measures do you have in place?
Bed linen, towels and kitchen laundry will be washed in accordance with the guidelines. All rooms and suites will be cleaned based on our 'Clean Room 10 Mark Assurance' which includes; door handles, light switches, remote and radiator controls, draws, taps, bathroom amenities, telephone, iron, kettle, hairdryer, coat hangers.
All individual bathroom toiletries are for individual use whilst staying at the hotel or to take away.
All printed material, pens, room information, menus, cushions, and bed throws will be removed to reduce touch points. All glassware and crockery will be changed between guests.
Hotel and room amenities will be reduced, no room biscuits in the room, no petit fours with coffee. The soft furnishing aspect of the hotels lounge areas will not be in use once reopened. No bar servery, your preference for meal service can be taken on booking ie Table service or via a side service table or room service. Room keys will be sanitised frequently, and hand sanitiser will be placed in all public areas.
Housekeeping teams will not enter a guestroom during your stay unless requested. Rather than use the public 'Ladies Powder Room' and gents 'House of Lords', hotel residents will be asked to use the facilities in their room.
Strict protocols are in place for our team in the back of house, kitchens, restaurant, bar and event space. All staff will sanitise their hands each time they serve.
How will you be implementing social distancing?
Guests are advised and encouraged to practise social distancing of at least 2 metres from individuals and groups of people they are not travelling with. Where possible we will introduce a one-way guest flow. Face coverings will be worn by all staff where social distancing is not possible. Restaurant tables will be spaced accordingly.
Face coverings for guests will be mandatory in all public areas of Washingborough Hall from Saturday 8th August 2020.
Will I be able to dine with you?
Afternoon tea will be served between 12.00pm - 4.00pm and Dinner between 6.00pm - 9.00pm
Initially we are re-opening with reduced opening hours. We re-open at 12 noon on Wednesday 5th August and will close at 5pm on Sunday 9th August. Thereafter we will be closed from 5pm on Sundays until 12 noon on Wednesdays.
We are following Government guidelines on household get-togethers, and we ask, expect and trust our guests will also adhere to these guidelines. We are taking table bookings for a max of up to 12 people, but this can only be made up of 2 households.
Our restaurant will be over the large space of the combined Winston Room & Dining Room, so that guests can dine at a safe distance from others and windows opened to assist with ventilation, wherever possible All family style and buffet dining experiences will be removed.
Any dining experiences must be pre-booked. To ensure we can effectively manage social distancing for all our guests, we request prompt arrival. Staff will not remove guests' coats and belongings. All service will be table service, and guests must not approach the bar. Cutlery, linens & tableware will be freshly provided for each individual table. Single use sachets will be used for condiments. Single use or wipeable menus/wine lists will be used. Background music will be kept at the lowest level to avoid the need to raise voices to be heard.
If you are visiting Washingborough Hall with Children, please be responsible for their movements, as we must ensure that all our guests are able to enjoy a safe, pleasurable dining experince and that social distancing guidelines are not encroached.
If you have an existing booking before Wednesday 5th August, our Reservations team will be in touch with you directly to move your booking to a later date, with no charge.
Can I book a table?
Initially we will be operating with a reduced number of tables in the restaurant so availability will be limited, booking is essential, we will not be accepting walk in guests at this time. Due to the constantly changing nature of this guidance, we will be continuously reviewing our procedures and will update you as soon as we know more.
Will you be able to host events?
Events of up to 30 people will be allowed including your suppliers but excluding our team.
Health and safety is our priority and we have put the following measures in place so you can host an event with confidence. As the Coronavirus outbreak comes under control, certain measures may be reduced, amended or eliminated. Based on Government guidelines events can take place with up to 30 attendees including your suppliers (registrars, photographers etc) but excluding our team. Face coverings will be mandatory during Civil Ceremonies.
The event room/s will be subject to frequent antiviral sanitising with X-tra protect and windows opened to assist with ventilation where possible. Face coverings will be worn by all staff where social distancing is not possible. Staff will not remove guests' coats and belongings. Guests will be directed using a one way system for when necessary. The number of guests allowed at a table will be based on Government guidelines ie Two households. Straws and stirrers will be removed. All condiments will be sealed. The organiser will be required to keep contact details of those attending for 21 days after their wedding/event, based on Government guidelines, this is mandatory under the test-and-trace system.
Payments
To minimise physical contact the use of cash is discouraged. Payments should ideally be made by card/contactless with pre-payment prior to arrival, wherever possible.
Full payment for resident dinner/drinks wll be required before retiring each evening.
Can I use a Gift Voucher?
We have extended the validity of all Gift Vouchers that expired whilst we are closed, or that are due to expire later this year so that you are still able to use them.
All Gift Vouchers that expired or are due to expire in April, May, June, July, August 2020 have been extended until the end of this year.
What happens if I need to cancel?
Hotel bookings can be cancelled or transferred up to 72hrs (3 days) prior to arrival with no charge. If you need to cancel or amend your booking within 72hrs of arrival due to COVID-19, we can transfer your booking to another suitable date, however rates may differ between dates.
Any cancellations or amendments within 72hrs, that are not as a direct result of COVID-19, will result in our retaining the charge for the first night of your stay.
If we are forced to close our hotel due to COVID-19 bookings can be transferred or cancelled at no charge
Get in touch...
We have tried to anticipate any questions you may have but if you would like anymore information please get in touch by emailing enquiries@washingboroughhall.com
Choose your room...
Ready to getaway from the four walls of home, and enjoy a taste of normality in the most relaxing of settings? Discover our boutique bedrooms and book your escape from reality.
On the menu...
Our wonderful team of chefs can't wait to share our new summer menus with you, and we're sure you are eager to enjoy a well-deserved dining experience. Take a look at our sample menus for a taster of what to expect, and book a table for a delicious treat to look forward to.
Bookings from Wednesday 22nd July..............Food served from Wednesday 5th August.